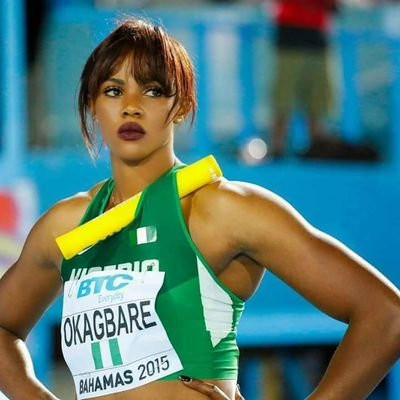 The Athletics Federation of Nigeria (AFN) has expressed fear and concern over the latest development against Blessing Okagbare over her alleged illegal use of drugs.
Okagbare, who has been charged with three offences by the Athletics Integrity Unit (AIU), was suspended just before her semifinal race at the Tokyo Olympics after testing positive for a human growth hormone following an out-of-competition test on July 19.
The 32-year-old was said to have later tested positive for another banned substance, recombinant erythropoietin (EPO), which increases red blood cell count. She has also been charged for not cooperating with the AIU's investigation.
Speaking with The Guardian, an official of the AFN raised the concern that Okagbare might end up in jail because of the way the issue is going.
"I am really worried by the new dimension Okagbare's drug issue is taking," the AFN official, who pleaded anonymity, said. "If care is not taken, she might end up in jail because to test positive to EPO is a serious offence as far as athletics is concerned. The EPO is a type of drug given to horses while preparing them for race. I learnt she is not even cooperating with the AIU.
"I am sure Okagbare must have stepped on many toes in the past due to her ego problem, and those people may have been patiently waiting for this opportunity to pay her back.
" If the AIU decides to take the investigation backwards and find her culpable, Okagbare might be stripped of some of her medals. My advice to her is to cooperate with the investigation," the AFN official said.
The AIU had alleged that Okagbare "failed to comply with a formal requirement to produce relevant documents, records and electronic storage devices" to the investigation.
Okagbare, an Olympics long jump silver medallist at Beijing 2008, had won her 100m heat in Tokyo before she was suspended from the Games.