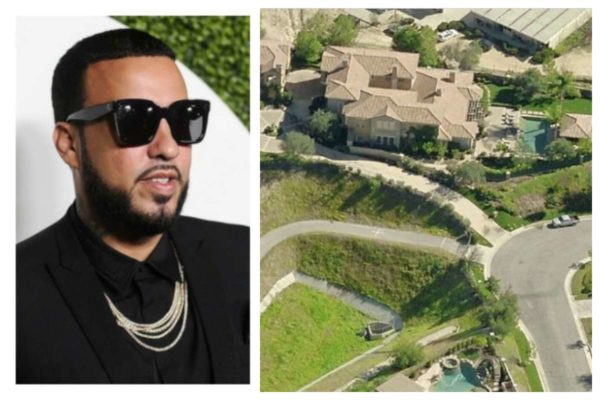 International rapper, French Montana has finally spoken after his Calabasas home was robbed by armed men on Tuesday morning. French Montana was reportedly the victim to a home invasion at his Calabasas residence in California, some days back. According to the entertainer, you might not find money in his house, but might meet your girl.
It is gathered that cops made their way to the home hours after the armed robbery by at least two individuals. The report says Montana was actually home at the time of the attempted robbery.
In his reaction to the robber, the rapper wrote;
"Since they wanna have helicopters on top of my house all day, and spread negative news and only show half of my house lol !! Here's the full house, and by the way it's paid for !! no mortgage, and it's not my only one ☝️ motivation to everyone that come from nothing.
To all the people that been checkn on me thank you I'm in the best shape of my life!
I'm not a clout chaser, and I don't jump on the internet as soon as things happen ! I Liv a real life ! That can't be on the Internet sometimes ! U might find your girl here u ain't going to find no money we keep it in the bank 😂 I'm not your average rapper.