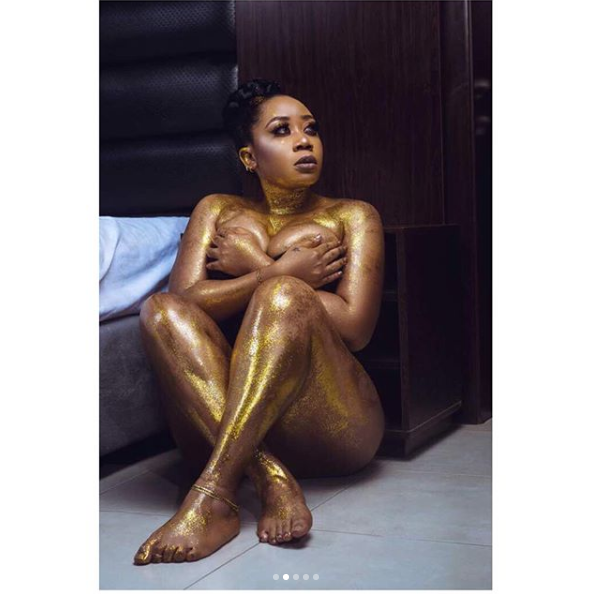 Just yesterday, actress Moyo Lawal was trending on social media because of her coffin joke, now a photo of her nude has surfaced.
Before you run your minds wild, the photos were taken for a campaign of a new make up line 'Flawless By Mimi'.
Moyo is supporting fellow colleague Mimi Ojikwe with the campaign for her new make up line along with other actresses like Ebube Nwagbo, Ese Eriata, and Sophie Alakija.
Don't worry, she is not fully naked. She is wearing a bathing suit under, if you look closely.
Check out the photos.