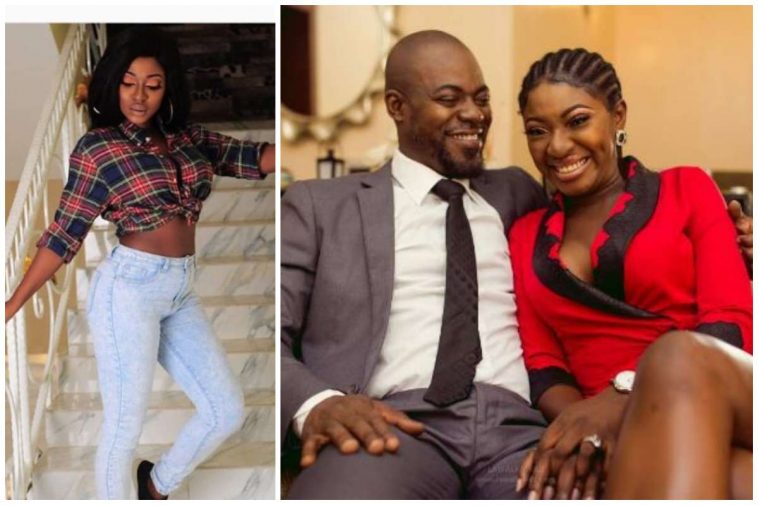 Nollywood actress, Yvonne Jegede, has revealed how she is coping with her broken marriage to Olakunle Fawole, aka Abounce.
In a recent interview with Pearls News, Yvonne Jegede, said she's ready to pick up the broken pieces of her life and move on after her barely two year old marriage to Abounce, crashed few months ago. She said;
"Certainly, my new status would impact on the type of roles I would accept. Now, I would only do big jobs that can fetch more money because school fees is coming and the bank account has to be looking nice to be able to afford the expenses. I would be a lot busier this year.
Having my baby was a journey; more like an experience I can never forget. Motherhood has taught me endurance and patience. There are times I would want to sleep but I cannot because my baby is awake and I would have to keep him company,"
Speaking on why she took to social media to break the shocking news of her marital crisis, she said:
"Well, it started with when I changed my name on social media, from Fawole back to my maiden name. That's how it should be at the moment,"