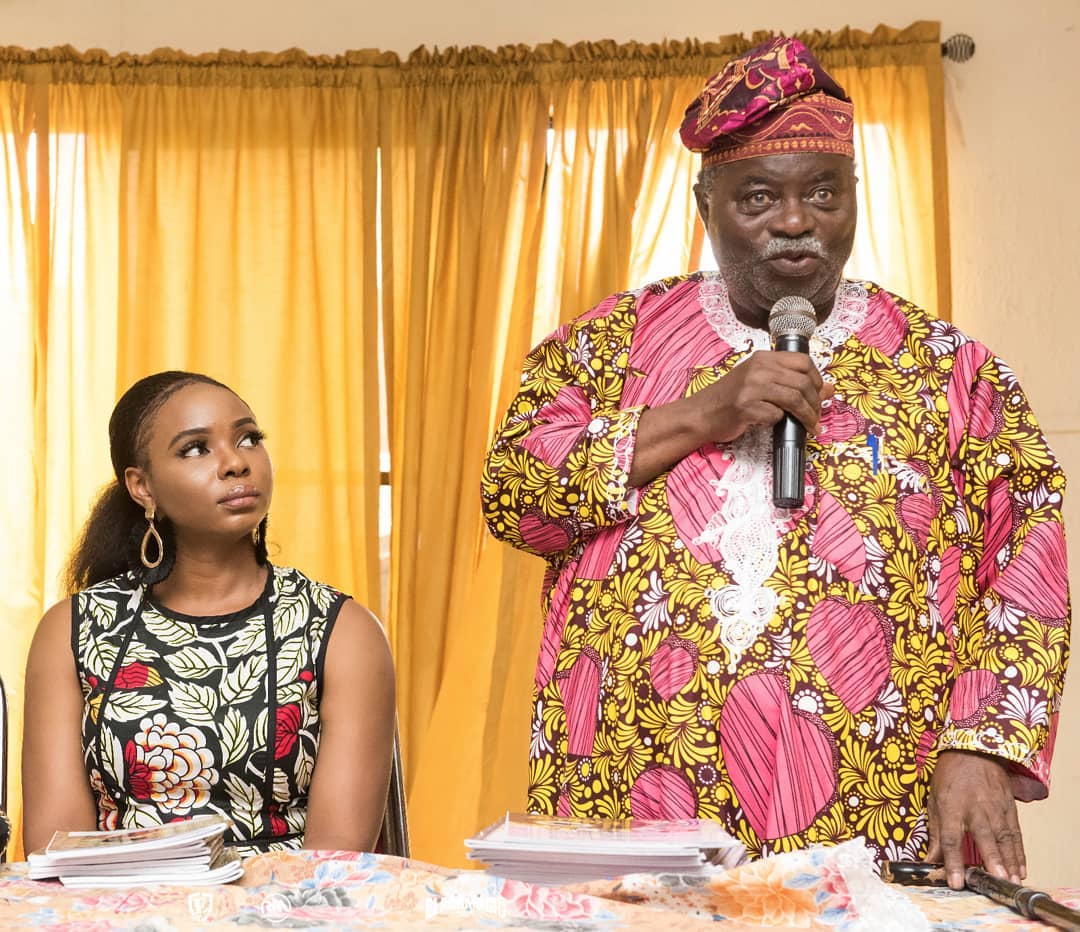 The Nigerian music sensation, Yemi Alade, today visited her secondary school where the Principal was celebrating his 71st Birthday.
To Mark the visit and celebration, the Nigeria music queen brought an eye machine for her former school.
The Johnny cronner shared the news on her instagram account
The 3 adults in this picture flogged the "hell" out of me…oh lawd! Their flogging technique can wake up any corpse my "ynash" hurts just thinking about it (clenched cheeks). .. . . I struggled to read what teachers wrote on the black board because I was short sighted and today all the kids experiencing the same issue will be screened for free and will get Free medicated glasses, as well as "hearing tests" and Free exercise books. . .
The gentle man in white/red didn't flog me ooh he is a representative of @reddigntonlagos
in partnership with @helenandjamespathwayfoundation and @effyzziemusicgroup