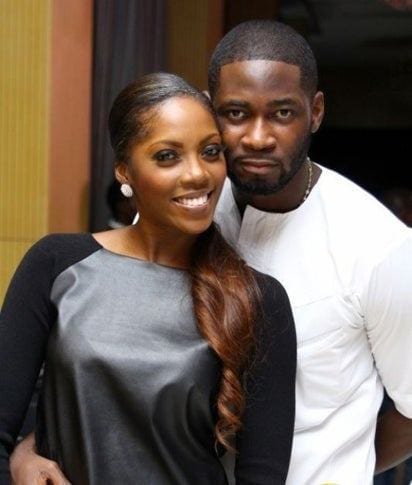 Music talent manager Teebillz, has thrown down the gauntlet on behalf of his ex-wife and megastar, Tiwa Savage by offering the whopping sum of $1M to anyone that can go on a music duel with her.
Setting off the battle on his Instagram page with a post on the 3rd of February with a picture of Tiwa Savage herself, he made known his faith in the African Bad Gal's discography in a ballsy caption where he said; "I respectfully have $1M on mama jamjam on a verzuz from 1900 to 2021…….. who ever the fuck can challenge her! Just waiting? 💁🏾‍♂️ just in case u don't understand I have a million dollar on mama jamjam for who ever the fuck wanna battle! I've been watching y'all lil fuckers!!!!!"
Teebillz is yet to get a contender to go against Tiwa Savage despite his $1M offer, but several fans have responded saying Tiwa has an unshakeable catalogue of hits.
Music duels became a thing in 2020 during the height of the Coronavirus lockdown when artistes and music producers took to social media platforms to rack it out with hits against a contemporary in the game.
What artiste do you think would make a worthy opponent to battle Tiwa Savage?