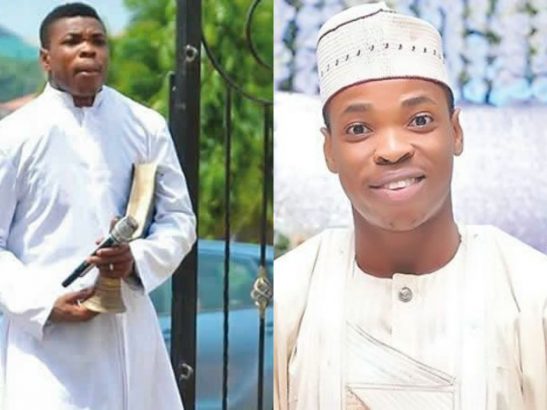 Comedian Woli Agba has narrated how scared he was when he boarded an aeroplane for the first time in his life.
Real name Ayobami Ajewole, Woli Agba said he boarded the aircraft when the Alfa Sule Dance Troupe have him the opportunity to travel from Lagos to Abuja.
Sharing his experience, he said:
"It was really the first opportunity I had to travel out of the country. We went to South Africa. It was also the first time I would enter a plane. In fact, I didn't even know that one could travel by air from Lagos to Abuja.
"When the plane took off, I was smiling inside me. Suddenly, the pilot announced that the plane was in a sort of trouble. It was not funny. There and then, I told God that He didn't bring me on the journey to waste my life. I thought I was going to die. Fortunately, nothing happened. The plane didn't crash. I was so happy and relieved when we eventually arrived in South Africa."
The comedian also revealed that he once felt his career was no longer relevant until things took a good turn for him.
"People stopped talking about us at a point and I didn't have anything to fall back on. I felt as if I had used up all my glory and there was nothing left for me. I was preparing to get married at the time. But from nowhere, things started working out for me again," he said.
Speaking on his relationship with female fans, Woli Agba said he has never had any advance from them as they see him as an elderly person.
"Ladies respect me whenever they see me. They call me Woli Agba and daddy. Even when I attended Olamide's concert, they came to me and started calling me daddy. Ladies don't see me as a young guy they can relate to or entice. I get direct messages on social media from ladies, but I value my marriage and my home comes first. I am too focused to be distracted."