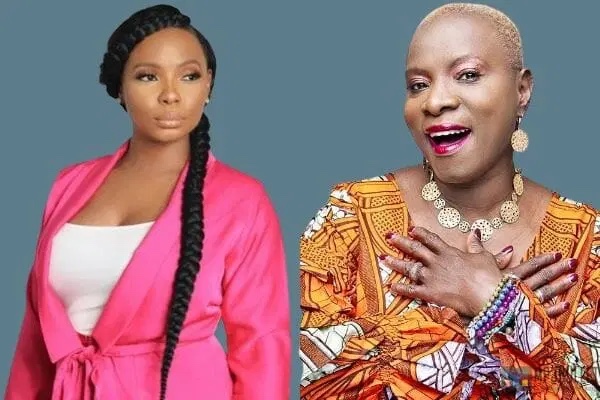 Nigerian Afropop singer, Yemi Alade, has retweeted a post justifying why Beninese legend, Angelique Kidjo's "Mother Nature" album deserved to win the Best Global Music Album at the 64th Grammy Awards ceremony.
The category also had Nigerian artistes namely Femi and Made Kuti with their Legacy + album and Wizkid with his Made In Lagos Deluxe album.
Ghana's Rocky Dawuni and America's Daniel Ho & Friends were also defeated by Angelique in the category.
Yemi Alade, who is now a Grammy winner courtesy of her collaboration with Angelique, spoke while reacting to outbursts from Wizkid's fans.
She retweeted a post by @PapiWater, explaining that "Mother Nature" celebrated Africans' uniqueness and victims of the #EndSARS protests in Nigeria and climate change.
The post read, "Angelique Kidjo dropped an album in which the headline song talked about the dangers of climate change-induced disasters (that the West is worried about) and how it will impact Africa more but you are wondering why she won a Grammy for that body of work".
"Stop playing. Please take your time to listen to the album. Listen to 'Africa, One of a Kind' and 'Mother Nature'
"Drop your Pangolo expectations before you listen to them so you can enjoy good music."