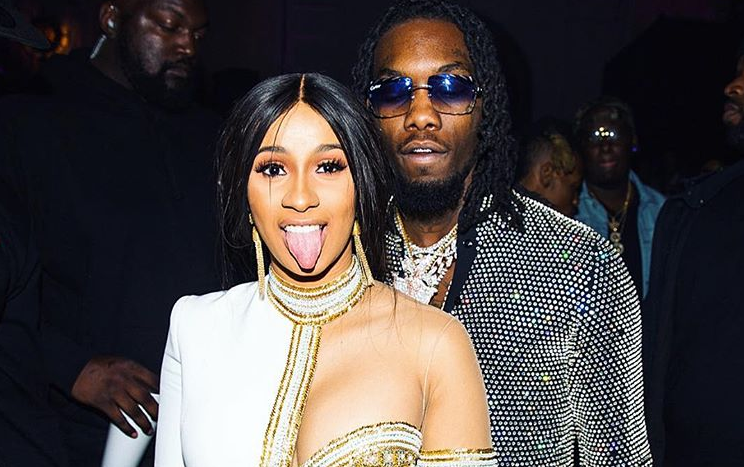 Rapper, Offset recently surprised his fellow rapper wife, Cardi B with a brand new Lamborghini and how he unveiled the new whip is one of the best ways yet.
While showing off her new present from her man, the "I Like It" crooner, Cardi revealed on Instagram that she had to call off her trip to LA and return to Atlanta after receiving a call that Offset had fainted. It turned out that her prayers and tears were all for nothing as she returned home to meet a new car with a king-size ribbon.
She shared;
"I'm happy and mad at the same time😩 i been crying and praying for like 2 hours .I love you babe ❤️❤️Thanks for the gift .Please don't scare me again you know i suffer from anxiety 😩😩😂LAMBTRUCK".
Watch: