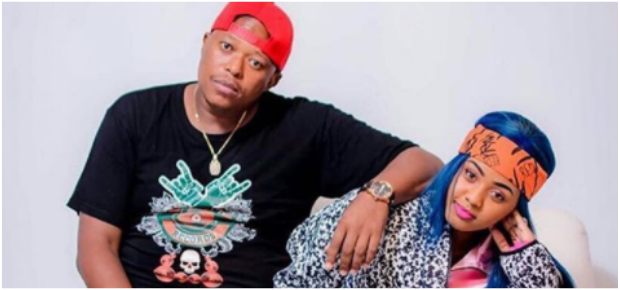 South African singer Babes Wodumo, who was assaulted by her boyfriend Mandla Maphumulo, popularly known as Mampintsha, on Instagram Live, on Tuesday, opened an assault case against him.
Mampintsha was arrested and charged to court where he was granted bail of 2,000 rand.
However, while briefing the media on the case, Mampintsha's lawyer Pat Magwaza disclosed that him and his client were at the police station to open a case against Babes for assaulting Mampintsha first.
Mampintsha, speaking to the media, said Babes is violent when drunk, and always hits him when that happens. He said he had complained to her family several times.
Mampintsha said he's not a monster as people claim. He said Babes provoked him, adding that he was sleeping when she arrived drunk and was making noise. He said he confronted her and she attacked him.
He said he still loves her, despite all the drama.
See video below: