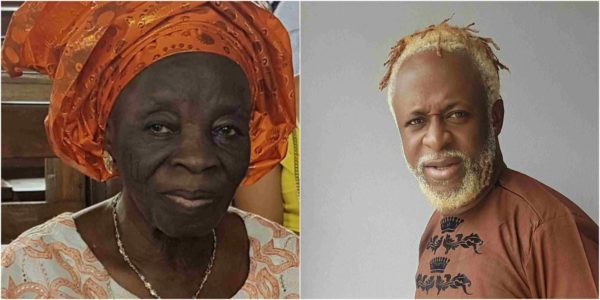 Veteran Nigerian entertainer, Tony Tetuila has lost his mother to the cold hands of death.
The singer took to Instagram to share the sad news, revealing that she passed away on Tuesday, July 31st.
He shared;
Maami,GOD took you to a better place yesterday, heaven gained a beautiful angel……Rest in peace in JESUS Name Amen.you will always be on my mind…there is no one like you maami.oh my GOD
Since the singer made the announcement, a host of his celebrity colleagues and fans have been pouring in their condolences on his Instagram post.
Azadus wrote:
Wow…….. Tonyyyyyyyyyy wow this is painful but has she not lived a beautiful life adopting every child as hers ? Hearts such as hers should never die but we remain mere mortals. May her Gentle soul Rest In peace in Jesus name, Amen.
RuggedMan wrote:
My brother may mama's soul rest in perfect peace. Be strong for the rest of the family bro.
Another user wrote:
So sorry to hear this . God will be with you my brother. Regards to everyone my brother. God will give you the strength to bear this.
***Tony I know how u loved ur mom , 'Maami' 😢 May her soul Rest In Peace Amen 🙏🙏🙏🙏🙏 Tony be strong
***May she rest well in the Bossom of our Lord Jesus Christ🙏🏻 So sorry for the loss sir! God be with you and relieve your family of the loss, Amen! E sun re