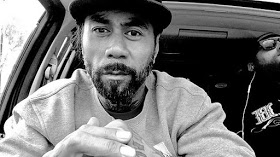 Veteran musician Toko Tasi is dead. He died after he was shot Saturday in Long Beach, California, authorities said Monday.
The Los Angeles County Department of Medical Examiner-Coroner said that an autopsy on Tasi, 45, whose real name was Tasi Malaki, is pending, People reported.
Police in Long Beach Sunday said that a probe has been launched into the killing, in which Tasi was shot in the upper torso, and pronounced dead at the scene.
Officials said that a man was seen leaving the scene of the shooting, and that investigators 'believe there was a dispute between the victim and suspect that subsequently resulted in the shooting.'