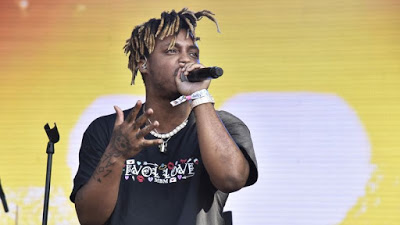 American rapper, Juice Wrld is dead. He died after suffering a seizure at Chicago's Midway airport.
The rapper, who is best known for his songs "Lucid Dreams" and "Wasted," just turned 21 on December 2.
According to TMZ report, Juice Wrld, whose real name is Jarad Anthony Higgins, had recently landed at the airport following a flight from California. He suffered a seizure while walking through the airport. When emergency personnel approached him, he was "bleeding from the mouth."
Although he was still conscious when transported to the hospital, he died a short time later.