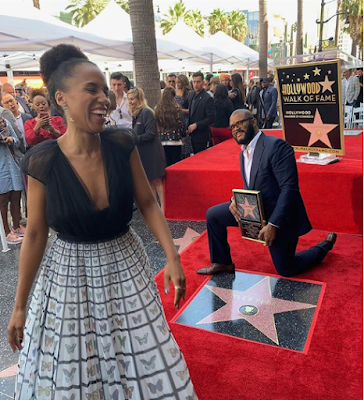 In recognition of an illustrious career both in front of and behind the camera, Tyler Perry received a star on the Hollywood Walk Of Fame on Tuesday.
And the stars came out in full force to celebrate Tyler's momentous achievement.
Kerry Washington was among those attending the ceremony, where she had the honor of delivering a speech.