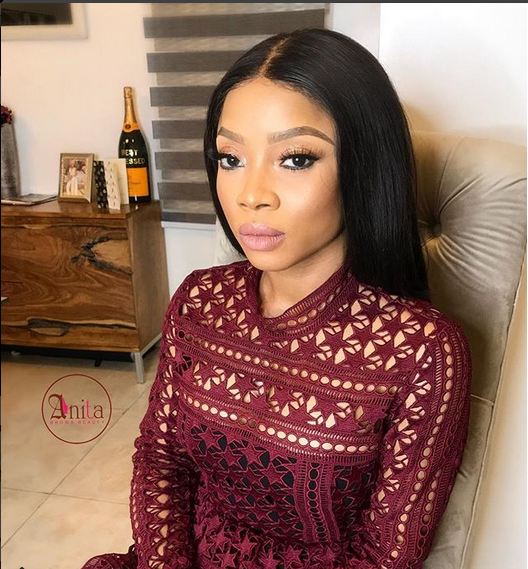 Media personality, Toke Makinwa has advised women to learn from the new Duchess of Sussex, Meghan Markle's using an old photo of Meghan in front of Buckingham Palace as reference.
The photo in question, is one of a 15-year-old Meghan sitting in front of Buckingham Palace while on a vacation to the UK. There was no way Meghan would have known at the time that she would one day be a part of the family that lives in that palace.
After the photo was taken, Meghan went on to become a glamour model, an actress, and then got married, and divorced soon after, before she met and married Prince Harry.
Sharing a photo of Meghan at 15 in front of Buckingham Palace, Toke advised women never to settle because they never know what God has planned for them and their lives could change in the most amazing way.
View her post below.