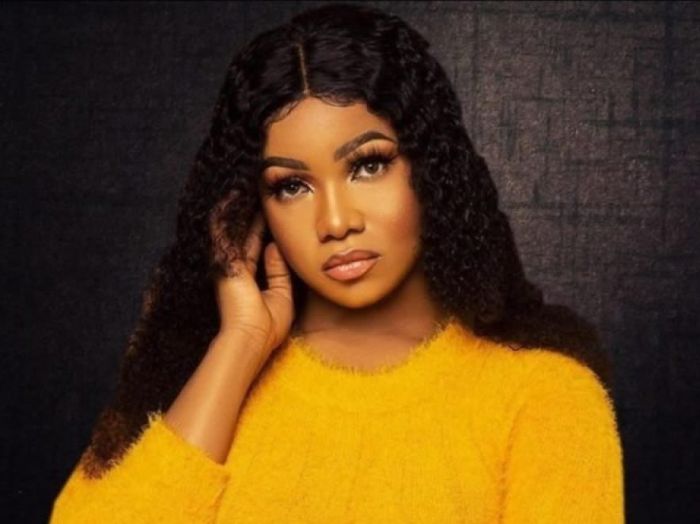 Former BBNaija housemate, Tacha has signed a deal with House of Lunettes, a fashion glasses outfit in Lagos and her fans, The Titans, have in their usual manner stormed social media to make her trend.
The controversial ex-housemate was earlier today announced as a brand ambassador to the company, which is her 1st major endorsement.
She is also billed to have an interview with OAP Dotun later today.
See how they reacted below:-
***Why is Tacha always wearing glasses? She's a local girl. Who wears glasses in door. This is the result ooo… Aquafina please sign my girl she likes during water too. #TachaXCoolFM #TachaABrand

*** I just woke up, switch on my phone and BAM !!! Mummy issa ambassador of one the biggest brands ______i'm ready to buy

*** Whom God has blessed…let no man curse…waking up this beautiful morning seeing this great news, congratulations Queen Tacha…..titans today is a great day for us, let's celebrate.

*** We brag differently Titans. Tacha is now Officially the Brand Ambassador/Face of House of Lunettes🔥😍🔱.Titans in the words of @TeeBillz323let's extend this love for Tacha to the world.

*** Being a Titan is a funfillied life, mixed with Goodnews then Gbas Gbos, More Goodnews and more Gbas Gbos, There is no dull moment, Just imagine for one moment that you didn't pick this team, Now Stop!! Imagining & Say
"Godforbid" This is were greatness lives🔱💯

*** Hi!!! Titans one of your member birthday is today as we celebrate our general make out time to also pray and wish me wellAlso follow for follow, I love us all