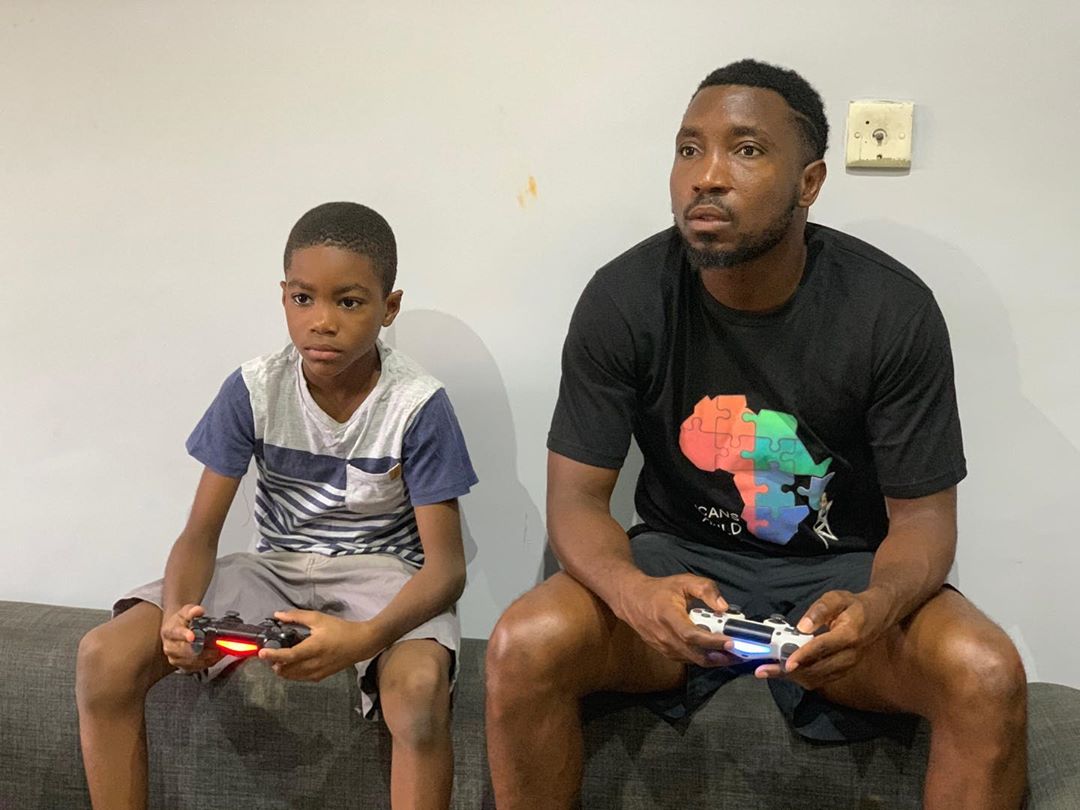 Children's Day was a wonderful day for children in the country with so many events and programmes for children. Several amusement parks had sessions for children to celebrate; also. churches had pre-Children's Day parties on Sunday, May 26.
However, some parents got to stay at home with their children to value the free time they had with them. Busy parents don't usually get to spend such time with children, but with the public holiday, parents like Timi Dakolo spent time with his son.
Timi Dakolo posted a photo of himself and his son playing the Playstation 4 (FIFA'19), and they both look so serious with it.
See the photo below: