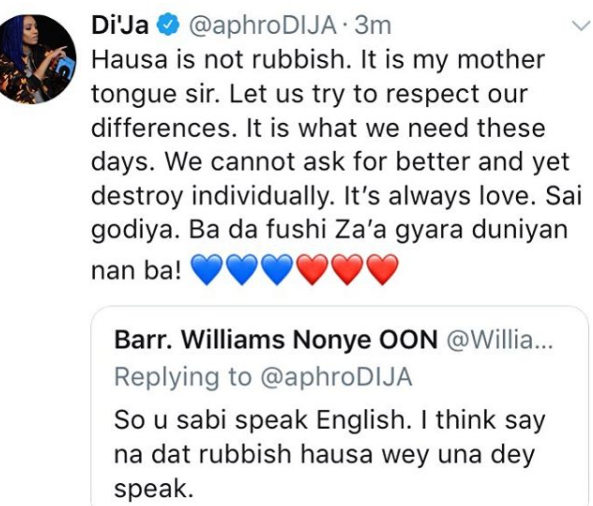 Di'ja is proud of her tongue and she will not take it easy with anyone who insults her her heritage and language, Hausa.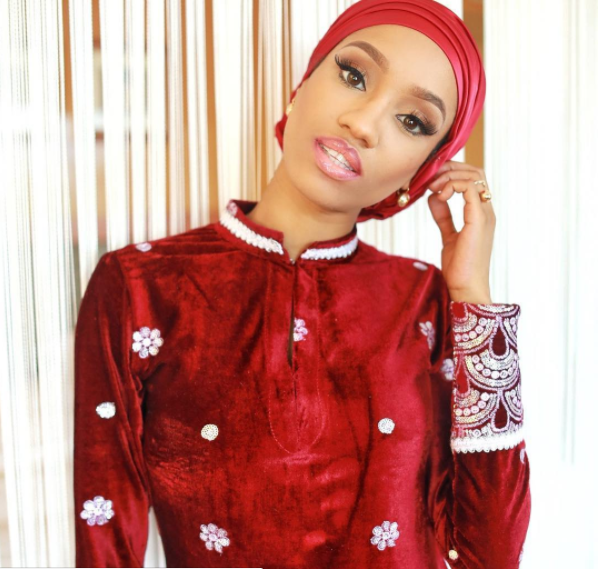 The singer replied a tweet that made fun of her language and Di'ja replied the tweet saying,
"Hausa is not rubbish. It is my mother tongue sir. Let us try to respect our differences. It is what we need these days. We cannot ask for better and yet destroy individually. It's always love. Sai godiya. Ba da fushi Za'a gyara duniyan nan ba!"
How true are her words?