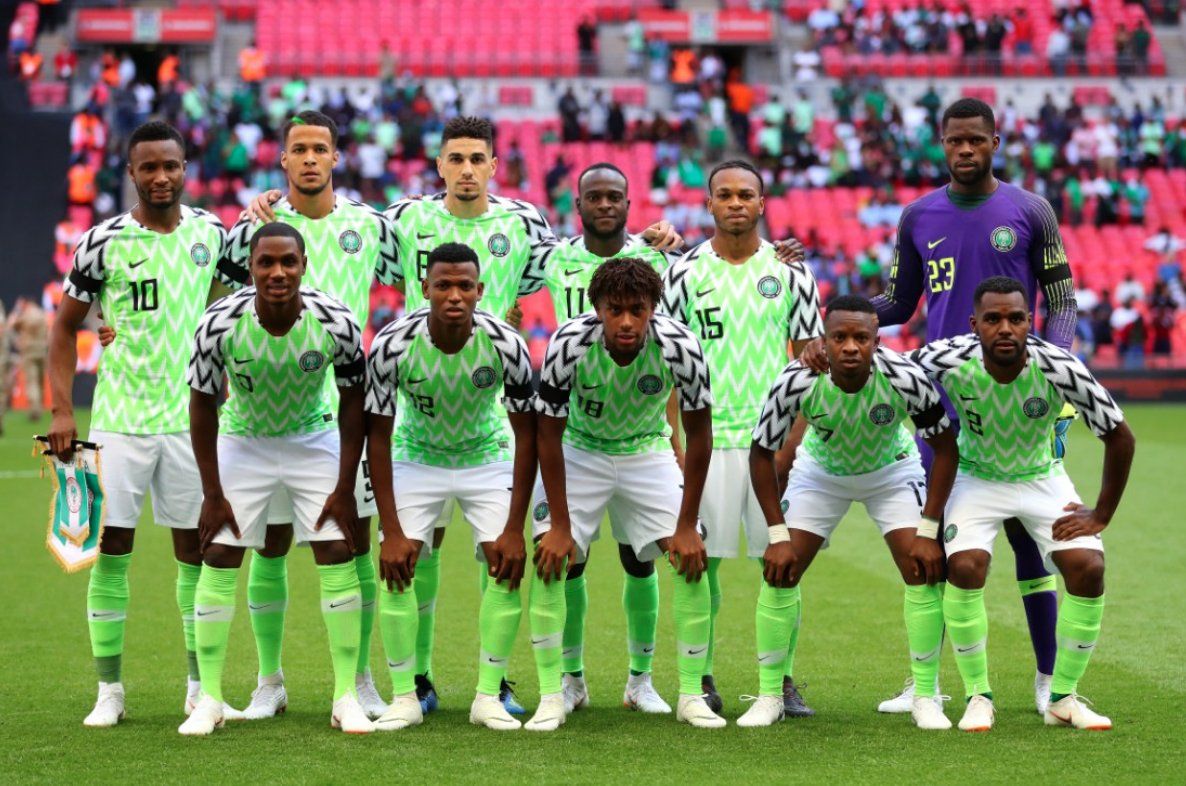 Sports as a collected term represents one important area of national life which most nations of the world continue to emphasize. Such countries use it to project their image. Flowing from this fact, there is, therefore, the need to develop the area as a way of integrating a country into the global nexus. Sports development involves the mass media which contributes to this development in a number of ways.
Sports has become one important area of national life worldwide. Every country usually attempts to be recognized as a force in one sport or another. The involvement of every country in sports emphasizes the indubitable fact that sports occupy a prime place in world affairs. Hence different countries struggle to dominate others in different sporting activities.
The Olympics and football World Cup are the two biggest sporting events in the world. Every country strives to be represented at these events. Sports can be said to be the second most important aspect of global interaction, next only to politics. Despite the politicization of sports, it is equally used as an instrument of globalization. Sporting events, such as a boxing bout involving heavyweight contenders, attract spectators worldwide with a focus on either the pugilists or their countries, or the country where the bout is taking place. Any country that wants to place itself under global glare may resort to sports.
Sports and sports development
Although the term sports betting is clear as regards what it entails, a precise definition can be quite elusive. It is in this regard that sports were "a highly organized physical activity, regulated by accepted rules, which sometimes requires maximum physical and mental exertion". From the explanation by Wikipedia, it is clear that some of our traditional sports which do not involve physical exertion but provide entertainment, such as Ayo and Draughts are de-facto sports and there is the need to develop and promote them to international standards and recognition.
The essence of sports development can therefore never be overemphasized. By development, is meant not just the improvement of facilities of one sport or the winning of more laurels in particular sporting activities. Development involves improvement of facilities, adoption of better policies that would enhance participants' improvement in their chosen activities, creation of awareness and generation of interest in sports as well as diversification of focus to include other sports that have been neglected in order to improve them in all ramifications.
To realize an appropriate level of development, the relevant organs must be involved. These are individuals, corporate bodies, government as well as the mass media (and television in particular). What role can television play in this configuration and what has television done in this regard so far? A critical analysis of these questions and an attempt to answer them would reveal whether Nigerian television has performed creditably or abysmally in the area of sports development.
Sports development and Nigerian television
It has already been stated that sports development involves the improvement of facilities, creation of awareness, encouragement of participation, formulation of policies that should create the conducive atmosphere needed for sports to thrive in the society and so on. When such development takes place, the sportsmen and women who eventually represent the country in sporting events would be better placed to win laurels and the country would be placed on the appropriate pedestal. Besides, at the individual level, the generality of the country's citizens would reap the benefits of their involvement in sports. Such benefits include financial enhancement, employment, therapeutic benefits and so on. Of course, when the citizens of a country are developed mentally and financially, such a country is equally developed. Internationally, the country's benefit includes the attainment of a better image among the comity of nations. It may also improve relations with other countries who may want to visit the country in view of the peaceful atmosphere which sports would enhance, and this can boost the tourism potentials of the country.
But the actual Nigerian television comprising the local stations must be distinguished from the others that are involved in satellite transmission or cable. The local stations' signals can hardly be received fifty kilometers from such stations. And these stations are not well -equipped to engage in the type of broadcast needed to develop Sports. They are financially handicapped. So, it is the satellite broadcasting stations that are the protagonists in this regard. DSTV, owned by Multi-Choice- a foreign company, is the major culprit of media imperialism in terms of the phenomenon's perpetration. It has a plethora of stations ranging from Supersports 1 to Supersports 9 with only one of them devoted to African football. The point being made here is that television has failed to perform its role in sports development. This is in all ramifications, as television in Nigeria has completely deviated from focusing on local sports.
Thus, the much-needed awareness and interest in local sports have been lost in the frenzy of the moment whereby emphasis is fully on foreign sports. There is therefore, a lamentable lack of interest in sports development since television has failed to create awareness in the first place. The conclusion then is that television has not contributed to human development in this regard. This could have impacted on general national development. We are therefore unable to harness all the benefits sports can bring to the individual, the community and the nation in general.