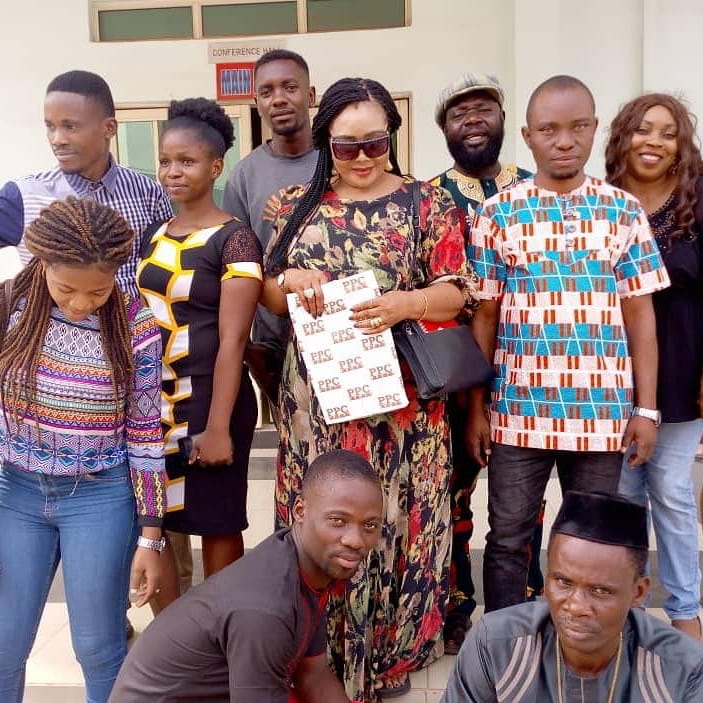 THE FCT AND ENUGU CHAPTERS OF THE CREATIVE INDUSTRY GROUP SUCCESSFULLY CONCLUDES THEIR VALENTINE GIVEAWAY 2020 FREE TRAINING.*
To categorize the just concluded CIG Valentine 2020 Giveaway Training and Mentorship session that took place in the cities of Abuja and Enugu as successful will be a bid to display modesty.
The free training which records an attendance of a large number of participants in both states left them awed at the quality and quantity of information divulged effortlessly.within the two days.
An Enugu participant who requested anonymity said." It is amazing how in two days I have learnt all I require to take my tech business to a whole new level and that's not all, I get free mentorship too at no cost at all, It's amazing what the Creative Industry Group is doing."
In Abuja the narrative was quite similar as the participants unilaterally agreed that such opportunities are not a norm in Abuja as they were all full of gratitude to the organizers.
Some of the CIG members who poured out their knowledge in various fields include Hon. Ndidi Obi, Comrade Salihu Othman Isah, Gozie Okeke, Roy Ekwunife, Queen Julietta, Toyin Alasi, Marshall Ekere, Ayo Agbale to mention but a few.
The National President of The Creative Industry Group Mr Felix Duke in an interview was full of praises to God on the lives imparted so far and thankful to everyone who have given their all to ensure it's success. He assured that other state chapters are putting resources in place in order to kick start theirs.
His passion to ensure that this remains an ongoing year round program is quite commendable, however he makes a clarion call to philanthropists and Organizations to support this vision.
So far Kogi, Lagos, Enugu States and The FCT have commenced this series of training
See photos below