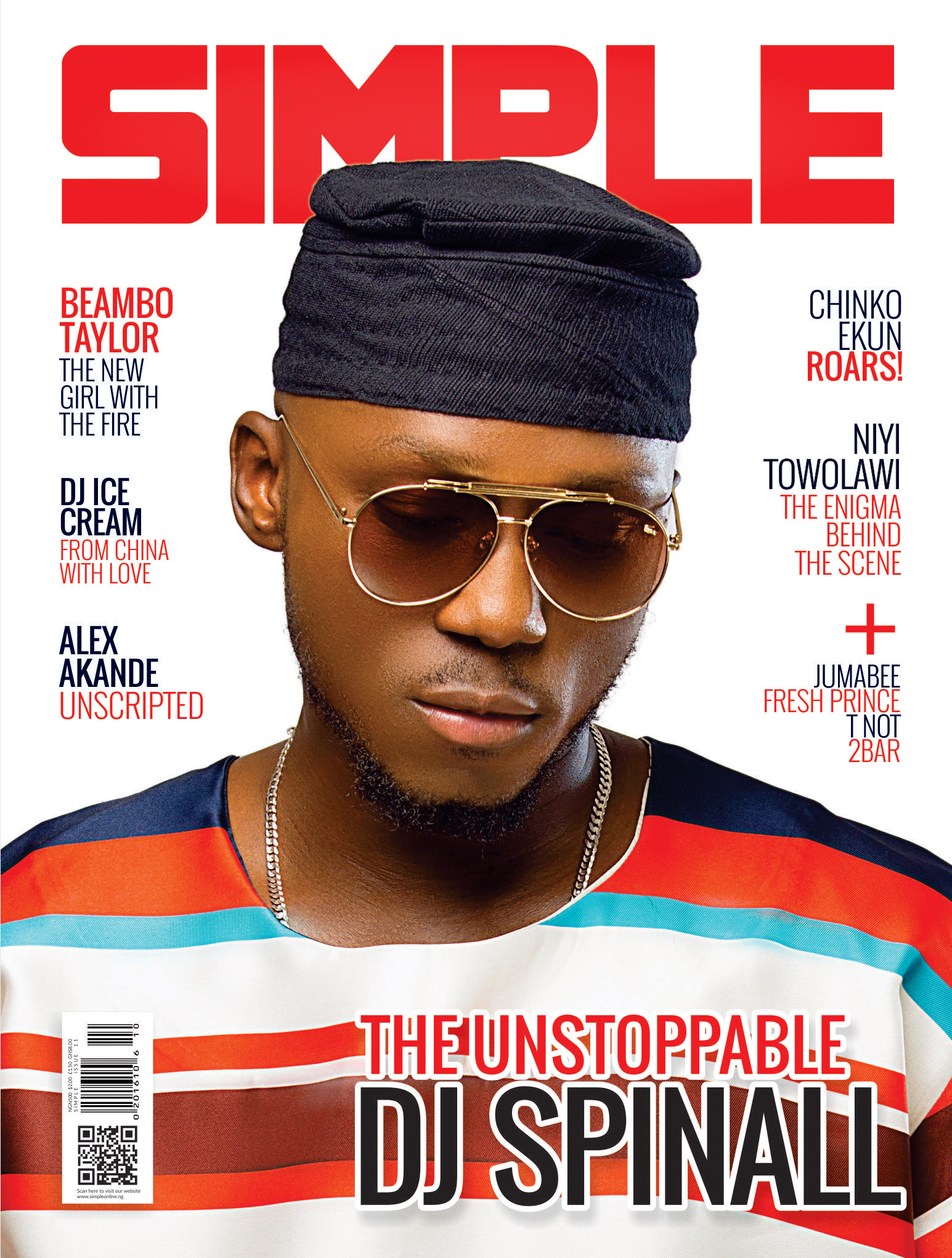 DJ Spinall is the latest superstar to feature on Simple Magazine's first issue of 2018.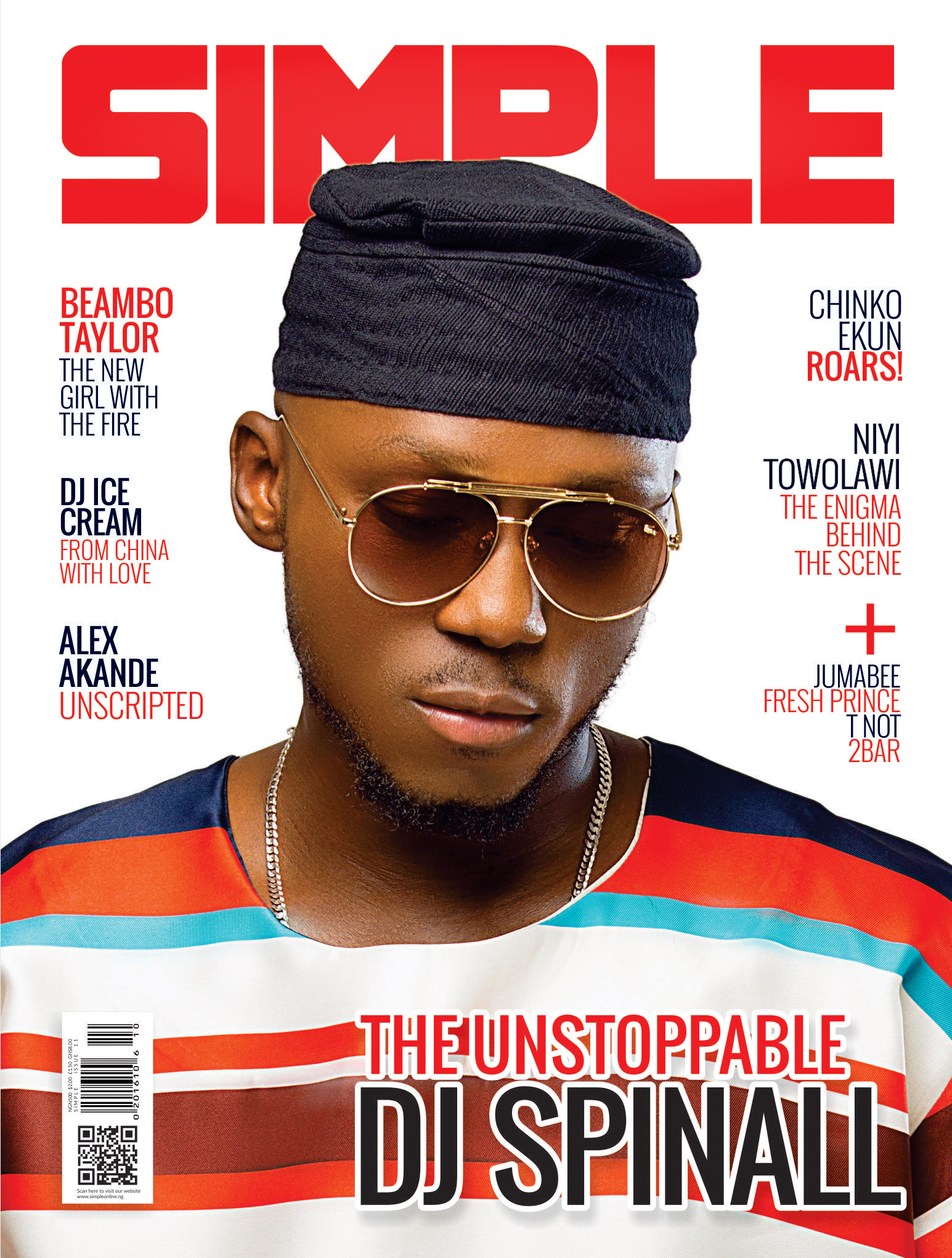 Speaking to the Magazine, the star DJ opens up on his journey getting here and his inability to even stop himself from doing big things.
SIMPLE also featured UK based Nigerian filmmaker cum software geek, Niyi Towolawi who has made relentless strides behind the scenes to put Nigerian and indeed African film industry in the spotlight.
Every football lover knows Asia is the place to go to make outrageous money in the game. How about playing for an Asian club and nation at the same time? Money-Spinner right?
Alex Akande, Nigeria-born Hong Kong striker, speaks about his sojourn in the far east and his undying love for his native Nigeria.
The magazine also caught up with urban visual artist and celebrity photographer, Amazing Klef to discuss his well-documented visual wizardry.
Photography: TCD Photography
Creative Direction: Rayo Kasali for CreativeCook Media
SIMPLE is available on all newsstands near you. Go Get It!