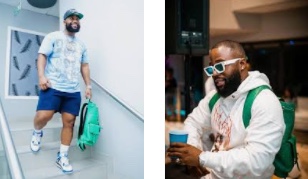 South African rapper Cassper Nyovest is grateful to have survived the pandemic.
The award winning rapper didn't only survive the pandemic but survived the virus too.
Saying it can only be God, for him to have survived both physically and financially, Cassper took to twitter to talk about how he isn't a great saver but God saw him through.
He tweeted: "The fact that I survived covid 19 physically and financially is a great blessing from God cause I'm not really a savings person. I'm always flipping my money and I managed to keep all my favorite cars and crib. I am still standing through his grace. GOD IS TRULLY MERCIFUL!!!".