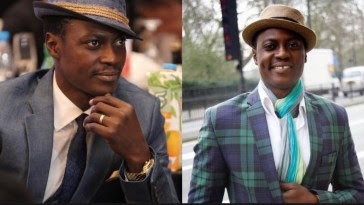 Nigerian veteran singer, Sound Sultan has broken the silence after rumours started to circulate that he had throat cancer.


News of the singer being diagnosed with throat cancer began to circulate following a report by Sahara Reporters on the 12th of May. Sound Sultan has however put up an Instagram post where he is pictured with his family in the spirit of Eid.


Here's what Sound Sultan had to say concerning the reports of throat cancer: "Eid Mubarak to my lovely Muslim brothers and sisters. May Almighty Allah accept our fast as an act of Ibadah.
Instagram !!! This is not the one with ram. I must not ignore the massive show of love. Thank you all. I will tell you my story myself it will be true THEN not false."https://www.instagram.com/p/COz0OIvFc5K/embed/captioned/?cr=1&v=13&wp=1410&rd=https%3A%2F%2Fnotjustok.com&rp=%2Fnews%2Fsound-sultan-speaks-following-throat-cancer-news%2F#%7B%22ci%22%3A0%2C%22os%22%3A2333%2C%22ls%22%3A1990%2C%22le%22%3A2329%7D


What do you think of Sound Sultan's words? Do you think he has throat cancer or not?