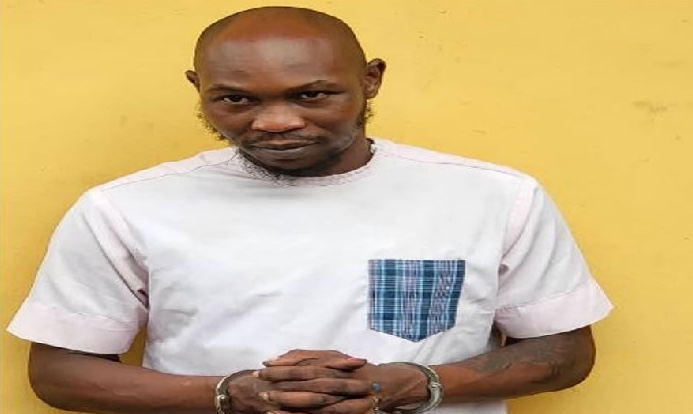 The Yaba Magistrate's Court of Mrs Adeola Olatunbosun on Wednesday ruled that the police cannot be the complainant and also the prosecutor at the same time.
The magistrate stated this on Wednesday morning, as she sat in her filled-to-capacity court where the Police prosecuting team demanded to arraign and prosecute the embattled Afrobeat musician, Seun Kuti.
The police prosecuting team led by Morufu Animashaun applied to vacate the remand application presented in court on May 16, and arraign the defendant properly in order to focus on his prosecution.
However, Seun's team of counsels, led by Femi Falana, SAN, did not object to the vacation of the remand application, reminding that it had expired, but objected to the police arraignment and prosecution of Kuti.
The musician's legal team held that the police had violated the court order of May 16, ordering the police to duplicate the case file and transmit the same to the DPP within 72 hours.
The defence team, therefore, prayed to the court to allow the DPP to prosecute the case instead of the police so that it would be devoid of any form of bias.
The police had earlier prevailed on the court to grant it the right to prosecute Kuti, stating that Section 23 of the Police Act gives the police the right to not only arrest but also prosecute suspects.
Magistrate Olatunbosun in her ruling stated that the police cannot be the complainant and also the prosecutor at the same time.
She said, "I need the advice of the DPP to know whether he should be prosecuted or not."
She thus adjourned the case till July 3, 2023, for the DPP's advice.
Recall that the Police on May 16, brought to court a remand application seeking that the musician be kept in Police Custody for 21 days, pending when it would conclude investigation, but the magistrate, Olatunbosun, dismissed the plea and granted the defendant bail, ruling that he be remanded for 48 hours.
She had also added that the case file be duplicated and sent to the DPP for legal advice within 72 hours, and the case adjourned to May 23.
However, the police approached the court after the expiration of the 48 hours seeking to retain the defendant for four more days, so that it could conclude its investigation. The police request was granted and the plea was upheld.
Meanwhile, on Tuesday, following the expiration of the four days granted the police, the magistrate was absent in court and couldn't sit for the trial of the defendant who was later bailed late Tuesday night, having completed the bail terms in the night and the trial adjourned by the registrar to Wednesday.