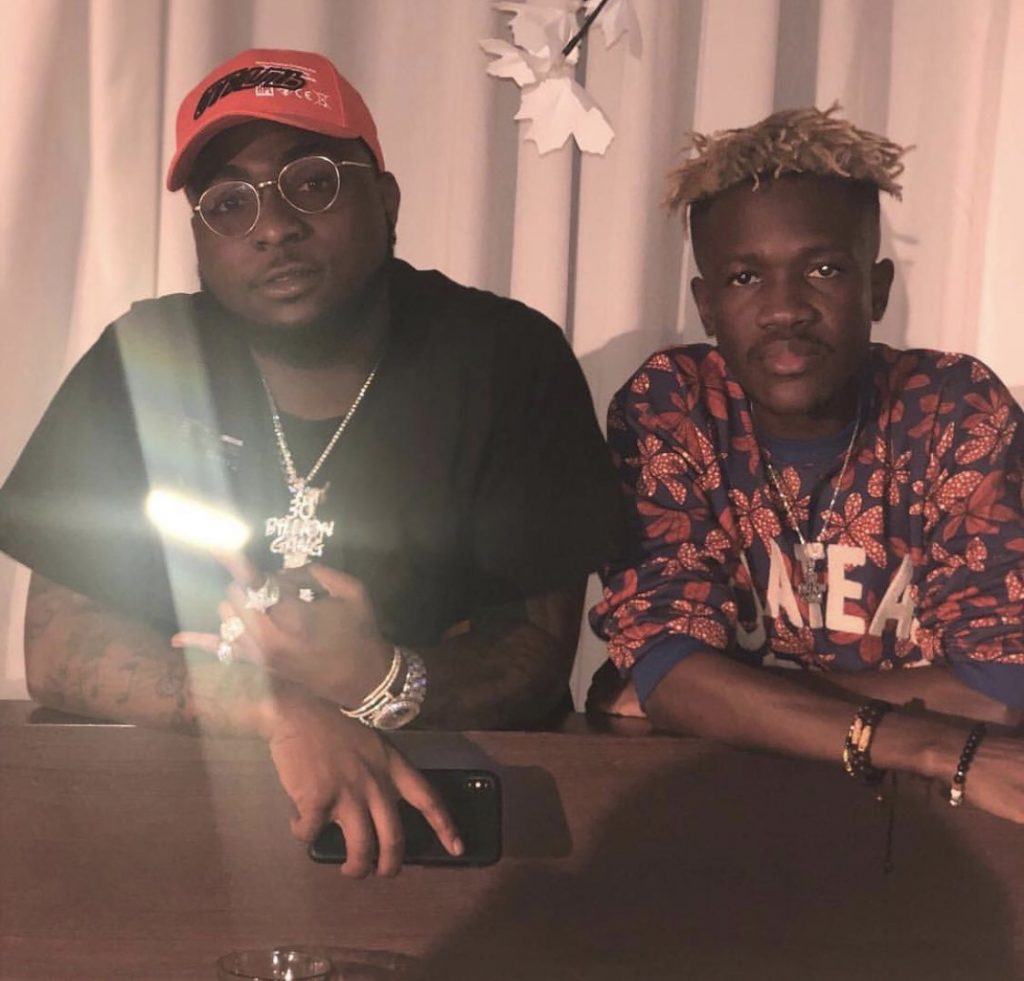 It is no secret that for the past years Liberian musicians have strived to rub shoulders with hitmakers on other parts of the African continent and the world. So haven done a tough analysis, Smart News Liberia entertainment blog has gathered a collection of the Top Ten Liberian-International Collaborations.
1. Flex featuring Akon- "Holy Ghost Fire Remix": 
This is one of the few songs that continue to be loved by every music lovers in Liberia and Liberian communities around the world. "Holy Ghost Fire" is not only thematically serene, but this song also gives the taste of Liberian music to the outside world. Thanks to the American singer, songwriter, record producer, entrepreneur, philanthropist and actor from New Jersey, Aliaume Damala Badara Thiam alias Akon for giving a helping in paving the way for Liberian music.
2. Kobazzie featuring Davido- "Bounce Remix":

The Lorma Boy's banger forced legendary AfroPop guru, Davido, to jump on the remix of the hit song, "Bounce". This remix was truly the beginning of a whole new life for the "Drink On Me" singer's musical career. "Bounce Remix" did not only give Kobazzie an opportunity to be on a song with an iconic singer, but it also drove him into the spotlight of African music. Moreover, this record set the stage for Kobazzie to wine and dine with one of the most talked-about the record label, Davido Music Worldwide(DMW), plus bagging a soon to be released song with Phyno, the "O Set man".
3. CIC featuring Iyanya- "Weekend":
Here, the "Commander In Chief" of Kolopop music invited his fans, and every music lover to free some stress and knock bottles on weekends. During one of Nigeria megastar, Iyanya's visit to Liberia, his admiration for CIC compelled him to do a song with the "Big Papa" man. Truth be told, "Weekend" took over the entire airwaves for almost a year or so in Liberia. This song also paved the way for future songs with the "Kukere" singer Iyanya, and Cralor Boi CIC to drive in the same music vehicle.
4. Juli Endee featuring Flavour- "Atuleley":

One thing that stands out tall in this song is the way it brings the message of peace and reconciliation to every doorstep. In this song, the Culture Ambassador encourages Liberians to spread arms in love towards each other despite the difference in sex, ethnicity, creed, tribe, or race. The Queen, alongside African melody maker, Flavour Nnabania did justice to the well-crafted beat of this song that later birthed unprecedented opportunity for the Liberian musical industry.
5. DenG featuring Kcee- "Make Dem Talk":

This song talks about turning a blind eye to paparazzi who will always make up negative stories about you whenever you embark on your journey to success-land. On "Make Dem Talk", the "Kemah" hitmaker linked up with the Five Star Record front liner, Kcee, to bring to speakers a well todo song. Moreover, the record was an opening chapter for DenG's international musical sojourn, and also a boost for the entire industry. This song preceded another banger "Janjay" featuring Sarkodie, Africa's rap guru. And the display of DenG's music on MTV Base.
6. F.A featuring Chidinma- "Desire":

One of Africa's best female singers Chidinma coming on this song "Desire" is something worth talking about. After not being heard for sometimes, FA voice once again appeared in the airwaves of the industry but this time around in more upgraded mixed tones. This banger is historic in such a way that it is the start of a whole new dawn in the musical journey of one of Liberia's best and versatile vocalists, F.A. "Desire" is unarguably the song that raises the bar high for F.A's musical life.
7. Jaredo featuring Kuami Eugene- "Ur Waist":

"Sugar Kid Jaja", managed to bag what later became a hit song with then top-rated and fastest-growing Ghanaian musician, Kuami Eugene. "Ur Waist" is a love song that explains the emotions of a lover and his longing for his lover's lower body. The Influence believes "Ur Waist" best fit on this list for the fact that it turned the eyes of African music lovers to Liberian tunes. This song paved the way for Jaredo's already growing career and helped Liberians all around the world recognize Jaredo's pure talent.
8. Bucky Raw featuring Stunna & Ice Prince- "Thank You":
This song is one song that will ever live in the ears of music consumers. The Child Soldier Entertainment(CSE) giant puts his mind, body and soul into this song. His tireless efforts definitely came up well. With the presence of African rap guru, Ice Prince, the Influence can safely say "Thank You" is an everlasting record, with an amazing video to go with it. Stunna's tremendously amazing voice on this record only added the extra spice needed to make this song a hit song.
9. Stunna featuring Iyanya- "Balance":

Iyanya's visit to Liberia is something that every music lover prayed and hoped for. After jumping on a song tagged "Weekend" with CralorBoi CIC, the Nigerian megastar also granted the opportunity to Liberia's very own, Stunna, to prove himself to the outside world. And Stunna too does not ever disappoint his fans. The RnB award-winning artist proved himself to be worthy of international recognition on this record and since then has gone on to be one of the biggest and most talented artists Liberia has to offer.
10. Cypha D'king featuring Timaya- "Trouble":

"Trouble" didn't really get the necessary playtime it deserves, but it doesn't stop Smartnewsliberia entertainment blog from placing it on the list of Top Ten Liberian-International Collaborations for the simple reason that it opened doors for other outside collaborations in the Liberian music industry.