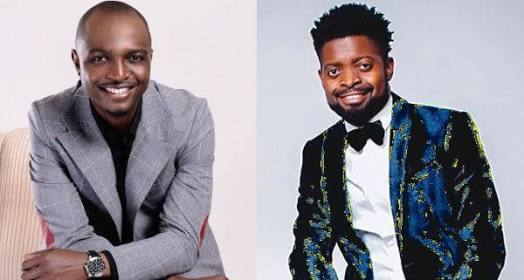 Nigerian media personality, IK Osakioduwa has been brought close to tears after his laptop was recently stolen by thieves and ace comedian, Basketmouth sunrise him with a new one.
Ik Osakioduwa had some days ago taken to social media to reveal that thieves broke into his car and made away with his valuables
He was however surprised when comedian, Basketmouth got a him a brand new laptop and expressed this saying,
"Some days ago my car got broken into, the window smashed and my laptop (amongst other things) got stolen. Tonight I came home to meet this brand new laptop that Basketmouth had sent me."
He added that, 'Basketmouth, please can I send you a complete list of all that was stolen? But seriously bro, that was so nice of you. You didn't have to but you did. May God bless you with things that will make Dangote and Otedola jealous'.