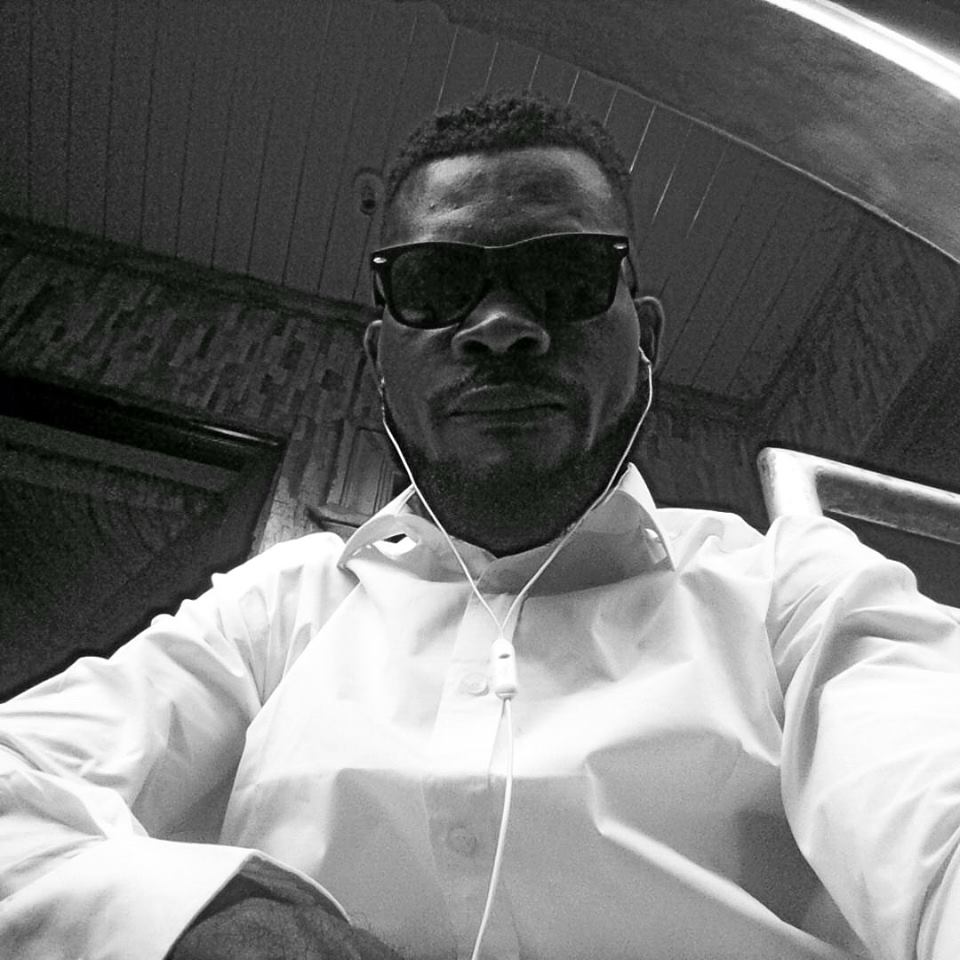 Sean Tizzle ruined ATM's contract with D'Tunes' Difference Entertainment out of jealousy, insecurity and selfishness…ATM 100% better than Sean Tizzle" – musically…" – king Joseph the Strategist told Pidgin Radio
100percentradionews after reading king Joseph's (the @strategist_kj) recent interview with a fast-growing online radio @pidginradio few days ago, dated 15th February, 2019, where he revealed so much we never knew about his background, career, love life, his- fastest growing media firm "Success MEDIA Africa" (a division of King Joseph Success World) & the main reason for the broken deal between D'Tunes' Difference Entertainment and ATM in 2015, we decided to get in direct contact with him to confirm the authenticity of this vital information. Behold, we got him online and he's got a bombshell for all.
In this interview with him, you'll get to be cleared of what we were also privy of for some years. Sit back and enjoy
Tunde: I'm Tunde from 100percentradio news
'
Ans: oh, my oga Sir! Hope I'm safe o…
#Nsido?
Tunde: laughs…of course you are. Just that we came across on the internet your recent interview with Pidgin Radio…
Ans: ok…?
Qst: every details read! Nice profile and good work you are also doing to help the upcoming Artistes and young brands. May you be empowered to do more.
Ans: More grace to you too…thanks a lot.
Qst: we understand Motunrayo Anikulapo Kuti and Olohuniyo are under your management (King Joseph Management) and media (Success MEDIA Africa) comAirshipespectively as their Manager and Publicist. The question is; how is it like managing these two great people especially the royal daughter of the legendary Afrobeat Creator; Fela Anikulapo Kuti; Motunrayo Kuti being a woman?
Ans: the answer is straight! It is just like managing one's mother, sister and/or wife especially, then, spicing it up with professionalism. And as for Olohuniyo, the relationship is just like that of two biological brothers…
#Nsido?
Qst: how long have you been her Manager/Publicist?
Ans: since last year to be precise – almost a year now.q
Qst: How has it been with her considering how tough the Fela dynasty is?
Ans: Thank God that's not strange to anyone (who knows them very well) including me. Once you already know (personally and otherwise) whom you're going into business with, then there shouldn't be anything like character misunderstanding. In other words, we are very cool – she's so exceptional. If you take your time to study her very well, do not do pass yourself (and don't fake it before her), you'll know how amazingly kind she can be & get to enjoy her. Everyone in the #TeamIfeniomous love her and she does reciprocate it. Besides, Fela family is more than cool to work with.
Qst: When is the label Act dropping his debut?
Ans: Definitely, this year – very soon! Just watch out. Roozy is a global Product – not just here!
Qst: Now, straight to it, Sir, something caught our attention in the interview and so we decided to confirm from you. "that was before Sean Tizzle rushed back to Nigeria to ruin it all (the contract)…I really can't say (why) but I sensed jealousy, insecurity & selfishness all over him (Sean Tizzle) then." this and more were your words in the recent interview you had on PidginRadio. Please, could you shed more light on this?
Ans: what kind of light exactly? Please specify
Qst: why did you say Sean Tizzle feel insecured, jealous, and of whom?
Ans: ok, since you guys (not just you) are already quoting my words, mey I kuku talk. Sean was (all I knew) in South Africa (I think for a tour or something) when DTunes signed those young but very vibrant and more promising Artistes to the label among which were ATM,  QDot & Keubounce. I think upon confirming the News (online), he (Sean) was forced (by God knows who but I think Rico his Manager masterminded so much) to cancel his mission there and rushed down to Naija to confront his boss (Dtunes – a gentleman to the core). From the day he returns, the story changed: his mood, countenance everything about him showed he wasn't in any way happy for having new guys in the fold. This affecte thef promotional plans et al…he was really acting up. By the time I got in (joined the team), Qdot had already left when he could not stand the drama. As at that time, Qdot already had few hit songs ( disturbing the streets to an extent, so he went back to the Streets that made him sharp – omo'lomo o raye). To shorten the story, Sean knew ATM (long before he was signed) to be this very great & versatile Artiste (a great Composer, Singer, Rapper – he can sing any genre with ease) who even him could not stand to compete with, & so he probably was made to believe D'Tunes signed him (ATM) to replace him (Sean), thus he had to do anything to frustrate the plan and end the deal in the bin.
Qst: so you think ATM was better than him or he (Sean Tizzle) just felt ATM & Co were threats to his own career?
Ans: Nope, the truth is he really had no problem with the "Co" but ATM. And I don't think he's better than Sean! I 100% mean ATM is far better than Sean Tizzle – musically. As a fact, there were times he would unconsciously confess this whenever He saw him rehearsing  a song in the house. He knew this fact, hence he did all he could (as advised) to get us kicked out of the label house, just when we were going all out to sort for money to shoot "Jubadi" & "Kokanmi" (by ATM) videos. He was happy he succeeded not knowing law of karma is so real like
#Nsido?
Qst: wait, Sir! You said he got you kicked out of the label house…and also said you were soughting for money to shoot Difference Entertainment's Artiste videos. Please, explain better.
Ans: smiles…you wanna hear story?
Qst: yes, I want to, because we learnt D'Tunes had Avalon Okpe signed on the label then…
Ans: firstly, as for the visual stuff, yes, Avalon Okpe was truly an in-house Cinematographer during that time (although, i didn't know the kind of deal he had with the Label), but regardless, na money him go use shoot nao and the label or the Investors ( so we were made to believe, we all knew who they were though – we were under  the same roof…laughs) They  weren't ready to finance it. Me and my guy (ATM – zeal & determination) deliberated on this and agreed to make things happen, & so we went hunting for external Investors and/or Loans…we even visited some Banks (which I engineered through few top Bankers I met through a friend (who's now in Dubai) who might be willing to step in provided there are collateral). At a point, D'Tunes took it all up when we thought one (big loan) was eventually going to drop only for us not to hear anything about it encore – it died within! No shakement, we kept our hopes alive and kept working ahead until that fateful morning – the SET-UP plan day! But, thank God they failed, because the plan was actually to get him (ATM) publicly disgraced (through me) for a crime that never happened! Ojo buruku esu gb'omi mu indeed! And a big thanks also to D'Tunes who immediately stepped in and the D.P.O (a professional Musician too) who also understood what was happening and ordered the case was dismissed with immediate effect.
Qst: oh, really…what was the set-up crime about, Sir?
Ans: oh, I think sey the interview don end o…laughs
Qst: no it continues…what actually happened on that fateful morning?
Ans: I insist we suspend that subject chapter here until there's much need to blow the final trumpet – for all…
#Nsido?
Qst: ok, hope you'll be available for us when needed next, Sir?
Ans: If na for business, I will nao,
#Nsido? Laughs
Qst: laughs…sure! It's been so interesting having you, king Joseph the Strategist Mr Nsido! Thank you for your time.
Ans: same here, Sir! The pleasure is mine – really.
Below is a quick view into his profile:
"King Joseph the Strategist (@strategist_kj) is the Founder/Chief Publicity Strategist at Success MEDIA Africa (@successmedia_a on Instagram) & Owner of King Joseph Management @kingjoseph_mgt (both Subsidiaries of King Joseph Success World).He's the Convener of #NsidoMovement (widely known to be the Lead Influencer of the hashtag "#Nsido?" trending on social media) with other Executives like a Germany based Businesswoman; Ms Precious Ese, the first son of Lagos State AC, ACN & APC former Secretary; Adeleke Charles Odugbesi Jr. (Dj Lekob), & Akintunde Daniel otherwise konown as Legendary leading the #NsidoTeam home and aborad. King Joseph whose fulll names are Adewale Joseph Olabode is also the brain behind and founder of a fashion and lifestyle brand "Nija Craziest Style" @nija_cstyle aimed at promoting Nigerias culture and tradition to the outside world through fashion and style by helping to promote young local fashion designers in the country.
King Joseph is one brand name that needs no more introduction as far as the Nigeria Entertainment & New Media Industries are concerned as he's created a niche for himself and worked with a lot of notable Artistes, Record Labels, Corporate Brands, and even Nollywood Actors. With his media firm he's incorporated with several local and international Brands which has further earned his growing empire much recognition home and abroad.
Asides from being a Media Practitioner, Entertainment/Event Promoter/Publicist, Artistes Manager and general entertainment Consultant, he's also known as a Relationship Maestro (love psychic), a Writer, Content Creator and Projects Developer. He currently is the Manager and P.R.O of Motunrayo Anikulapo Kuti; the daughter of the Legendary Afrobeat Musician Late Pa. Fela Anikulapo Kuti as well as the Manager and Publicist of the popular Veteran Nollywood Actor, Olasunkanmi Akanni (a.k.a Olohuniyo), & Roozy. His management company (king Joseph Management) recently just entered into a business management deal (for all bookings in Nigeria) with a popular Scottish Afrobeat Singer, Stacey Holmes (LadyBoss). Success MEDIA Africa is the official Online/Offline Media & P.R management firm to "Special Movies Awards" (Gambia) in Nigeria amongst others.
King Joseph who was the  New Media & Public Relations Manager to the current Executive Chairman, Ikorodu North LCDA, Honourable Adeola Adebisi Banjo and also double as the First Lady"s Personal Assistant (till 2018) before bowing out on personal grounds has also worked as the Personal Assistant to the Late Mr Bayonle Akinyele (second son of Former Misister of Information; Chief Alex Akinyele) between 2004 & 2008." – as profiled by Pidgin Radio