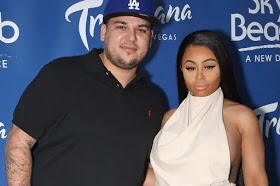 Rob Kardashian has accused his ex Blac Chyna of attacking him with 'a six-foot metal pole' while under the influence of champagne and cocaine.


The explosive accusations are part of a years-long lawsuit in which Rob, 33, is claiming that Chyna, 31, assaulted him on December 14, 2016.


His latest filing contains new statements as well as excerpts from his declaration, The Blast reports citing legal documents.


Requesting $767,852 in damages, Rob alleged that 'Based on Chyna's conduct that night and with full knowledge of her hair-trigger temper, substance abuse, and violent tendencies, Rob believed that Chyna intended to inflict severe injury on him and feared for his life.'


DailyMail.com has reached out to representatives for both Rob Kardashian and Black Chyna for comment.


Rob and Chyna share a three-year-old daughter called Dream, who was born on November 10, 2016 and over whom they are engaged in a custody battle separate from the assault lawsuit.