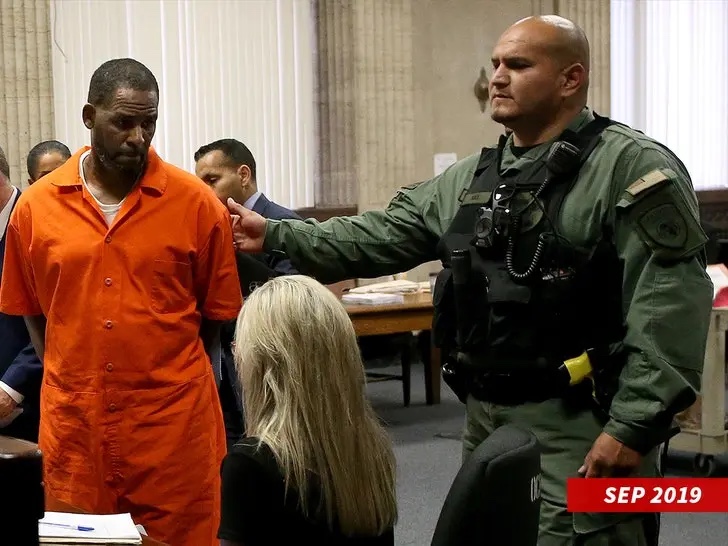 Former R&B artist R. Kelly, who is serving a prison sentence for child sex crimes, filed a lawsuit on Monday against the U.S. Bureau of Prisons and YouTube gossip blogger Tasha K. over a leak of his personal records while he was in Chicago's federal lock-up.
According to the Chicago Tribune, a search warrant reveals that investigators took a laptop from a Bureau of Prisons officer who was suspected of illegally viewing Kelly's recorded phone calls, emails, visitor logs, and payments into and out of his commissary account more than 150 times over a six-month time period.
On Nov. 13, 2019, the officer allegedly emailed herself Kelly's records, some of which include the singer's emails that were later shared by Tasha K. In a video Tasha K. shared, the blogger claimed: "There's a phone tap somewhere, and I'm not gonna tell you where it's at."
The officer, who retired in December 2019, has not been charged as of Monday afternoon.
This news comes amid Kelly's trial on charges that he led a criminal endeavor to recruit girls and young women for s3xual activities.