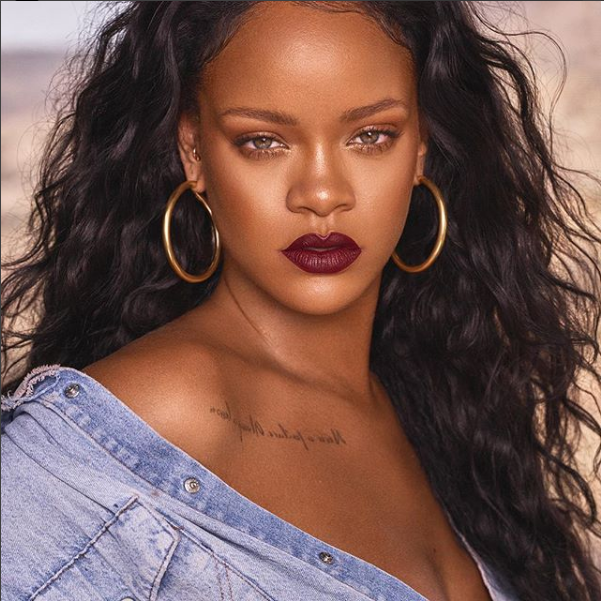 Iconic pop star, Rihanna is gearing up to release her much anticipated Dancehall album which she revealed in a Vogue interview would be a Reggae-centric album.
Rolling Stone just confirmed that the singer and her label Roc Nation have been collecting records currently reaching 500 materials all year round for the 10-track album, according to a producer they spoke to.
"[Rihanna's team] have, no lie, 500 records for this project [from] different producers and writers," the producer who asked to remain anonymoussaid. "They're only choosing 10 records. They've been having writing camps and trying to keep them quiet for almost a year and a half now. I've been flying to Miami, flying to L.A., cutting records nonstop for this project."
Rolling Stone shared:
For more than a year, Rihanna and her label Roc Nation have been hunting for beats as they work to complete an album devoted to exploring the singer's Caribbean roots, according to conversations with eight sources close to the project. In addition, two of those sources suggest that the singer is simultaneously at work on another pop-oriented album.
Producers and songwriters on the anticipated album include Dancehall producer behind Drake's hit song Controlla, Supa Dups. However, Rolling Stone claims Supa Dups is yet to confirm his participation in the project.
Other music makers according to Rolling Stone include; R. City (Rihanna, Beyoncé), Stephen "Di Genius" McGregor (Vybz Kartel, Sean Paul), Linton "TJ Records" White (Serani, Vybz Kartel), producer-singer Ricky Blaze (Gyptian), Tyshane "Beam" Thompson (Yo Gotti, Lecrae), dancehall singer Kranium and reggae singer Chronixx
The two albums will be Rihanna's 9th and 10th albums.