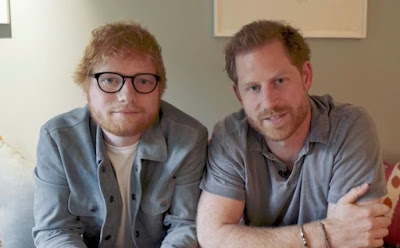 Prince Harry shared this hilarious video as he teamed up with Ed Sheeran in a video for World Mental Health day.
The Duke of Sussex recorded a brief chat with the music megastar where the pair discussed the importance of speaking about mental health.
"For me, this is a subject and conversation that is just not talked about", says Harry.
It seems Sheeran, 28, gets the wrong end of the stick and proposes they release a song about people poking fun of redheads.

"People just don't understand what it's like for people like us – with the jokes and the snide comments. I think it's time we stood up and say 'we are ginger, and we are going to fight'".