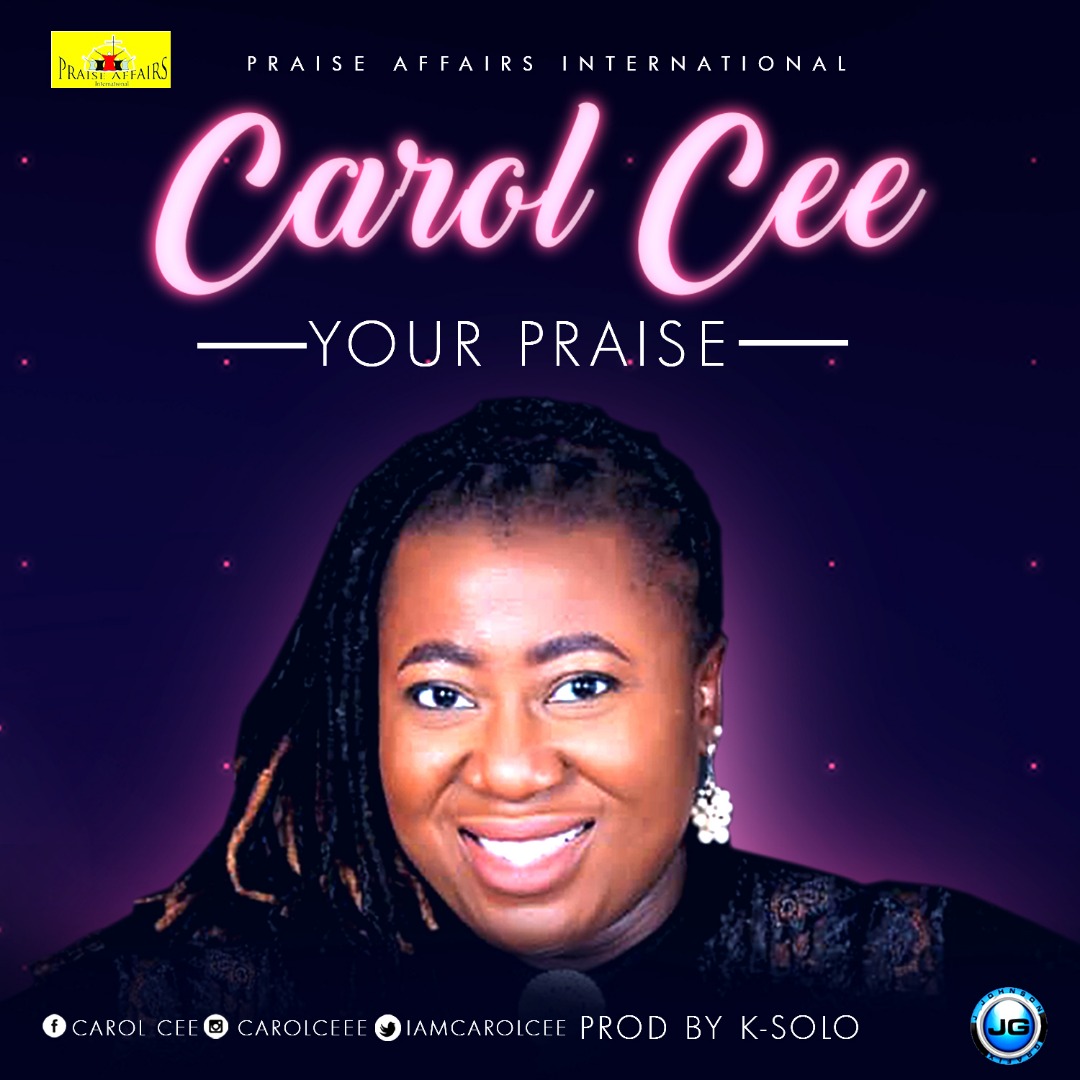 Your Praise will I give to no man. Carol Cee's new single captures the essence of every true believer.
She knows what praising God is. She recognises what praising God does. And she understands what this saying means, 'God inhabits the praise of His people'.
God's jealousy is very evident when it comes to praising. He demands and accepts it with all His heart, and if humans fail to render praise, He can raise stones in their place. This is why Carol Cee enjoins the whole world to come together and sing God's praise.
Praise Affairs Int'l is at it again. K. Solo produced this one.
Enjoy the latest praise anthem titled YOUR PRAISE by Carol Cee.