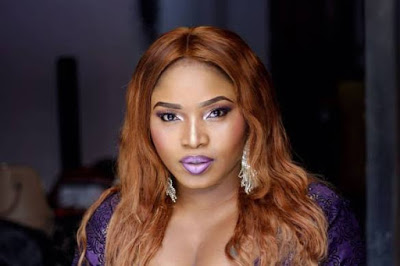 Nolywood actress, Halima Abubakar is not totally happy with the way Nigerians and her colleagues treat her. According to the actress, many look down on her including her colleagues because she does not flaunt her wealth. Lamenting about this to Saturday Beats, Halima says not flaunting her wealth doesn't mean she doesn't have it, but she won't live how others want her to live. She said;
"People do that a lot (look down on me), including my colleagues, because I'm humble and friendly. I get a bit hurt at times because I'm human and blood flows through my veins. But when things like that happen, I usually go mute and allow the person to be stupid.
"I consider those that troll me to be jobless. I think they need to take their lives more seriously. Nobody can take (away) my happiness. They did that 10 years ago and I ended up being sad for seven years for no reason. But I won't be dragged into such nonsense drama again.

People like fake things – they like to see one living a fake life and sharing it online. But that's not the kind of life I want to live. I just want to be free. I wouldn't go out of my way to be fake in order for people to like me."
Speaking further on life in the industry, tshe said;
"I don't know who my friends in the industry are anymore; they all have pretentious smiles even though it's not peculiar to the movie industry. Everywhere, one would see people with fake smiles and I'm not interested in that," she said.
She added, "I can call Eucharia Anunobi a big sister because she advises me. Also, I have people who love me and can fight for me, even when I'm not there. Calling someone a friend entails a lot. I take my family members as my friends.
"On Instagram, I congratulate my colleagues, even if they are not my friends. I like to hear good news and see good things. I'm a lovely person but I don't understand the 'beef' (some people have with me). Uche Elendu and Uche Ogbodo are my friends and colleagues."