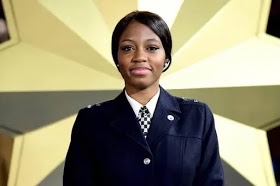 BBN's Khafi has explained why she did not report a man who r.a.p.e.d her years ago.


The hashtag #whyididntreport trended on twitter yesterday and ladies took to the platform to narrate their sad r.a.p.e experiences following the murder of Vera Omozuwa.


BBN's Khafi was one of those who spoke about their sad r3pe experiences.


According to her, her r3pist apologised after the r3pe and claimed he was drunk and she believed and forgave him. She also said the only person she told about the r3pe made her understand it was her fault. She said she then decided to keep quiet because she felt dirty and ashamed afterwards.


"Because he apologized right after. Because I made myself believe him being drunk was an excuse. Because the one person I did tell said I caused it. Because I felt dirty and ashamed", she stated.