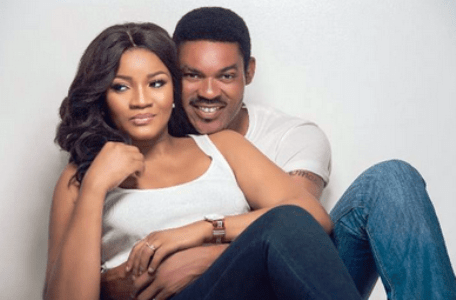 Omotola Jalade-Ekeinde advises followers on what sustains marriage. Just as she's a role model in her career line, she's also a role model in family life.
The beautiful and iconic actresswho has been married for 22 years to Captain Matthew Ekeinde, shares what can keep a marriage.
In an interview with Pulse Nigeria, she says:
"Just pray to God that you meet the right person because no matter how good you are a bad person will bring out the worst of you and trust me there's a demon in everyone. So I think something I know very sure is; from the onset, when you are meeting someone, make sure you have God. And I know this might sound crazy but it's the truth. I can't say what I don't know. That's what I know…"
She continues by saying that she and her husband respect one another and maintain their space without depending on one another. Also, they don't put everything out there both on social media and in public. She adds that these are the reasons that they maintain a healthy relationship.
Omotola Jalade-Ekeinde's husband is a pilot, and definitely, he'll have a very busy career. The actress also has a busy life, but they make efforts to maintain their loving relationship and marriage.
Watch the rest of the interview below: