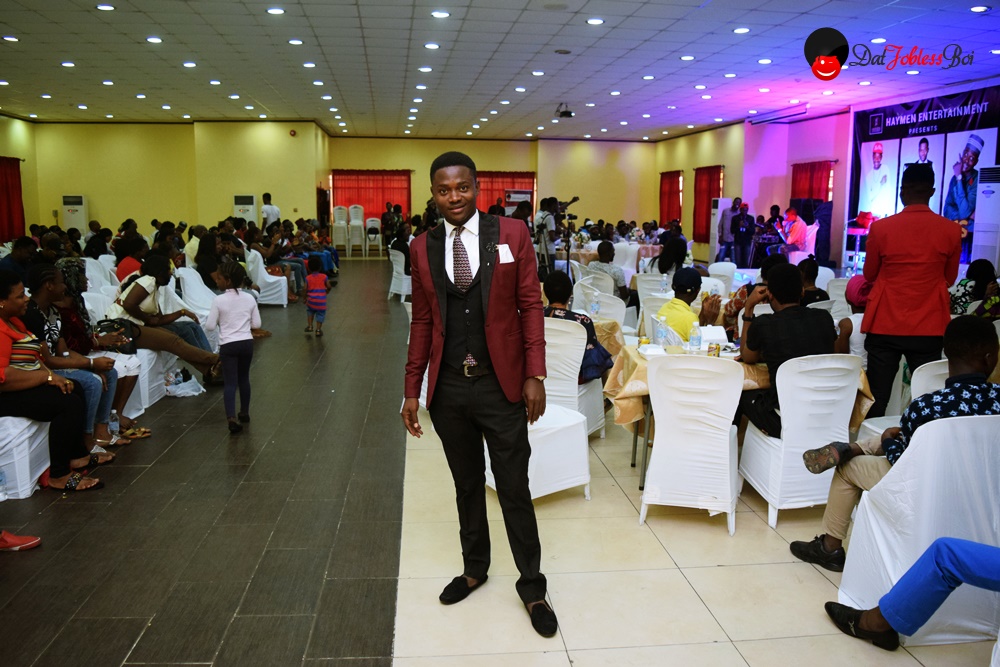 Next rated Nigerian comedian and MC "Don Witty" held his most anticipated show of the year tagged "Gists & Jokes with Don Witty".
It was a wonderful experience as the who is who in the Nigerian Entertainment sector, friends , family and friends stormed the well attended occasion.
"OmoBaba, Lolo (Adaku Of Jenifa's diary), Bash D' Cash, Igos, Jafextra, Lord Of Ajasa, Isolate, LaffUp, B-Positive, Titus of Flatmates, SLKomedy (Boda Wasiu) and many more stars the graceful event.
Check out some of the memorable moments from the event brought to you exclusively by DATJOBLESSBOI TV