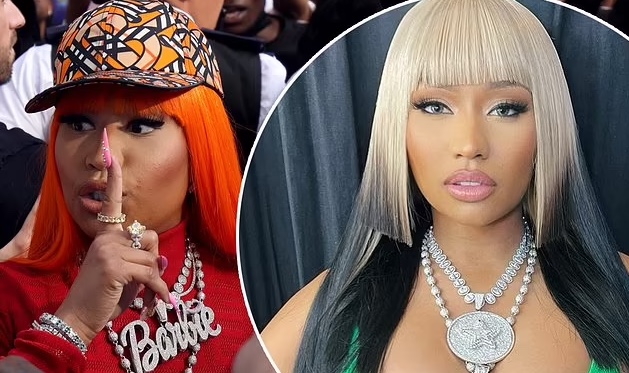 The 40-year-old Super Bass rapper is being taken to court by luxury West Hollywood jewelry boutique Roseark, according to TMZ.
The Trinidadian-born entertainer — who recently shared adorable snaps of her two-year-old son on Instagram — reportedly loaned some jewelry pieces for a public appearance via her stylist Brett Alan Nelson, who signed a contract with the store.
Roseark said they sent Nelson invoices for the damage, which totals $26,239.50 plus interest.
Meanwhile Minaj's attorney, Jordan Siev, told TMZ hie client is not responsible and claims that the store is using her for publicity.
As per the contract, Nelson was supposed to return the accessories within a week, and pay for any potential damages.
The lawsuit states that Nelson did not return 66 of the pieces by the deadline, and that when he did finally return them, two were noticeably damaged: a set of earrings and a leaf ring.
A source close to Minaj is denying the allegations and told the publication everything was returned on time, and that the store made a complaint about a missing stone only after the already had the pieces for a considerable length of time.