The NFC Cineplex Cinema is a single large screen cinema studio located at the Lagos Zonal offices of the Nigeria Film Corporation. (NFC).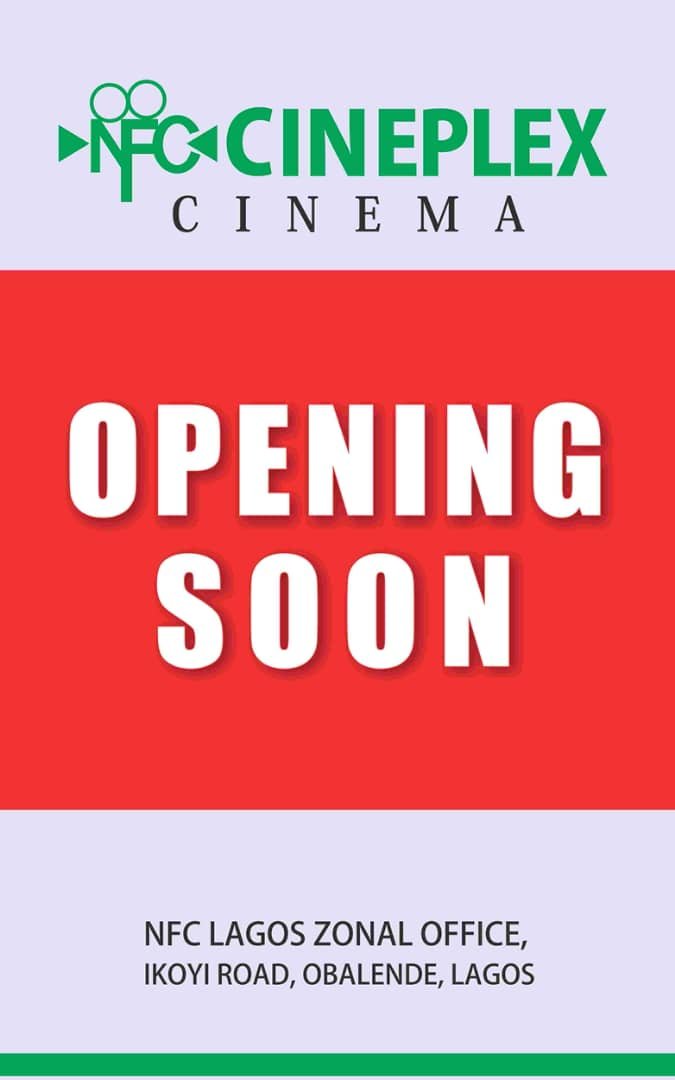 The Cinema currently sits on the old NFC viewing center that served as a screening room for movie makers in Nigeria.
The new ultra modern facility will still serve that purpose. The initiative of modernization and conversion of the old viewing center was borne out of the desire to develop and encourage concepts that would further encourage the Cinema culture in the nation and also take the cinematic experience to a larger population.
The Cinema is a 117 seater capacity auditorium, fully air -conditioned, equipped with all the modern equipment you find in today's cinema, including Dolby sound system to enhance the experience of movie goers, it has a pleasing and inviting ambience with a large parking area within the compound. The modernized facility will now be opened to the viewing public for public viewing of films. The facility can also be used for private screening of films, conferences and seminars and such similar talk shows. It's location on Ikoyi Road between Radio Nigeria and the Passport office of the Nigerian immigration services department offers cinema goers in the vicinity of Ikoyi and Obalende an opportunity to enjoy the cinema experience within their environment.
This is the first Cineplex that the corporation in partnership with the private sector will be coming up with.
The intention is to spread the experience all over the nation. The present facility is being managed by a private company; Skydive Limited, a company based in Lagos.
NFC Cineplex Cinema set to be opened soon!
SEE MORE PHOTOS!!!