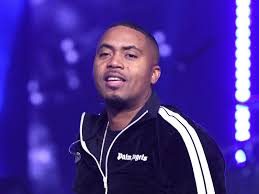 Nas spent the mid-2000's caught up in a messy divorce and legal battle with Kelis. That that left his bank account much lower than it was previously. Now, the Godson is getting a big bread, making boss moves, and climbing back to the top of the financial class. And the latest is his ground breaking move.
As reported by the Wall Street Journal, QVP just had another major come up. Nas' firm invested in Pluto, a video streaming service, and Viacom just purchased it for $340 million.
Pluto gives users over 100 streamable live TV channels and on-demand programs for free. "Thanks for the warm welcome @Viacom," wrote Pluto on Twitter. "We are so excited to join the family. With the power Viacom, Pluto TV will accelerate our mission of entertaining the planet." There's no word how much Nas is making off the deal, but we would expect a few M's to drop in his account from the deal.
Congratulations Nas!