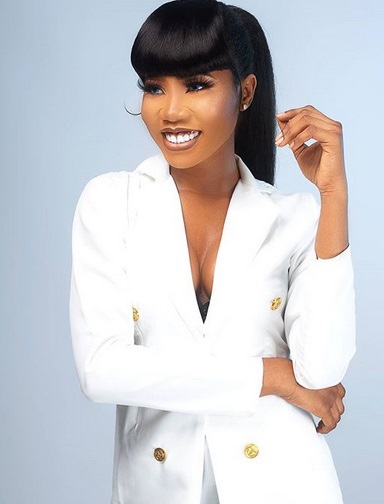 Popular skit maker and actress, Adeyela Adebola, popular called Lizzy Jay or Omo Ibadan, has said she's not in a hurry to get married even though her parents are eager to meet her man.


The actress, who said she was not being choosy, explianed that she didn't have unrealistic expectations from a man, however, she would like a fine man that is taller than her.


In an interview with Saturday Beats, Lizzy Jay said, "I am not in a hurry to get married. I really love babies and I've always dreamt of having my own kids but I'm not in a rush. I want to take things one at a time. A lovely relationship first of all before marriage.


My parents are not putting me under pressure to get married but they remind me that I'm not getting younger. Sometimes, my father wants me to show him my boyfriend.But I cleverly dodge him . My mother also tells me not to do too much shakara for men but it's not that I'm being choosy or have an unrealistic expectations. I have just not found my man.''


"I've not seen someone I want to plan my future with. I like a fine man. He must also be taller than me. I don't want someone of my height. No, it won't be nice at all. I want someone who would love and want me more than I love him. I'm not saying he should be very rich but someone that I can see the future with and achieve great things with. He doesn't have to be an entertainer because I have never dated an entertainer but if God says so, I don't mind.'' On the issue of love, ''Cute Abiola is my good friend, we are not in a relationship. I'm looking forward to being loved by an ambitious, good and responsible man.''


''As I grow, I want more out of life. My wants have increased so I want new things. I'm just craving to do the unimaginable with my life and talent. My zest for new things has grown. Aside from being a skit maker, I want to be an intelligent and outstanding filmmaker. I want to make another name aside from the 'Omo Ibadan'' that most people know.''