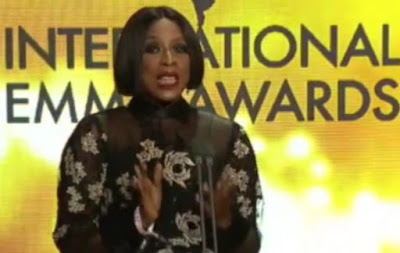 Media mogul, Mo Abudu has become the first African to chair the International Emmy Awards Gala. She performed the role at the recently concluded 47th International Emmy Awards in New York City.
In June, The International Academy of Television Arts and Sciences had appointed the Chief Executive Officer of EbonyLife Media to chair the gala.
This followed her appointment as the first African director of the Academy, signalling a change in the opportunities opening up for television content producers on the continent.

Sharing the moment on her Instagram page on Wednesday. Abudu wrote @moabudu, "Chairing the International Emmys Gala was such an incredible opportunity for me personally, for EBONYLIFE and for Nigerian TV Producers.
"Now we have our foot in the door which will gradually open wider. Let's get going with our global stories."
At the gala, she said, "These partnerships are the first of their kind between Hollywood studios and a Nigerian television company.
"We are happy to be at the forefront of forging these new partnerships because it is truly about sharing our local stories with a global audience – stories that are historical, authentic and progressive."