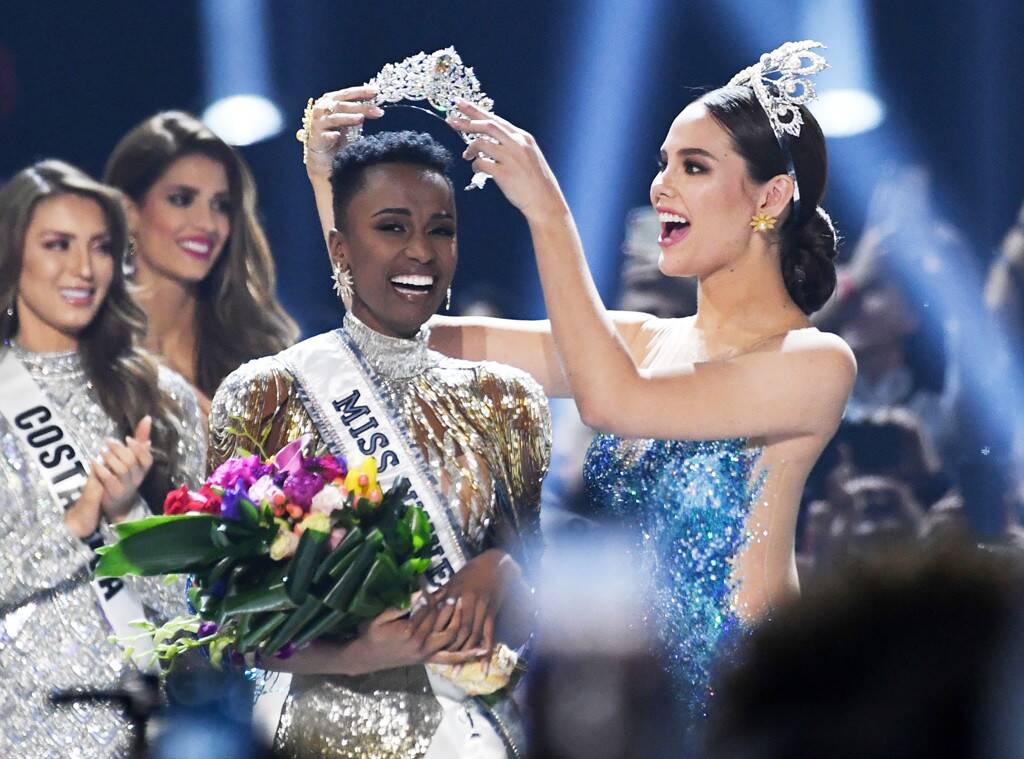 Miss South Africa Zozibini Tunzi has been crowned Miss Universe 2019 ahead of Miss Puerto Rico.
She beat over 90 contestants from around the globe. This makes her the third South African beauty to wear the prestigious crown.
When asked what the most important thing we need to be teaching young girls today, Tunzi told host Steve Harvey:
"I THINK THE MOST IMPORTANT THING WE SHOULD BE TEACHING YOUNG GIRLS TODAY IS LEADERSHIP. IT IS SOMETHING THAT HAS BEEN LACKING IN YOUNG GIRLS AND WOMAN FOR A LONG TIME. NOT BECAUSE WE DON'T WANT TO, BUT BECAUSE OF WHAT SOCIETY HAS LABELLED WOMEN TO BE. I THINK WE ARE THE MOST POWERFUL BEINGS IN THE WORLD AND THAT WE SHOULD BE GIVEN EVERY OPPORTUNITY. THAT IS WHAT WE SHOULD BE TEACHING THESE YOUNG GIRLS. TO TAKE UP SPACE. NOTHING IS AS IMPORTANT AS TAKING UP SPACE IN SOCIETY AND CEMENTING YOURSELF."
Following up on her superb response to the question, Tunzi clinched the crown with her closing statement.
In her closing speech, a new segment in the competition, the 26-year-old spoke of breaking colour stereotypes and wanting to empower young women.
"I grew up in a world where women who look like me with my kind of skin or my kind of hair are not considered to be beautiful, I think that it is time that this stops today. I want children to look at me and see my face, then see their faces reflected in mine," Zozibini Tunzi said.