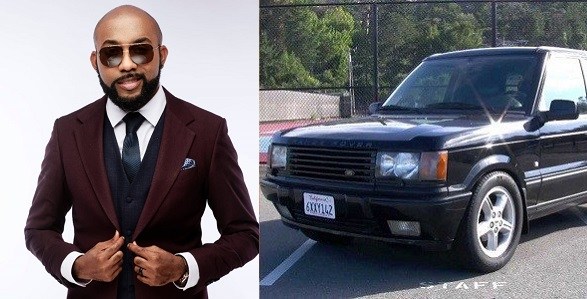 Nigerian singer cum actor and politician, Banky W's Range Rover was auctioned over the weekend and the bid winner Michael Ugwu has opened up on why he chose to buy the old car for N2.3million.
The singer had earlier revealed that proceeds from the car sale will go to charity and gave reason why Nigerians should consider buying his car.
He wrote in part
If you're looking for a used Car, buy this piece of Nigerian Pop Culture history instead. It has been in more videos and movies than any other option out there lol.
It was also the subject of a stalker video some months ago. Point being, it's famous, and these charities need our help.
The car was eventually sold for N2.3 Million Naira to Mr Michael Ugwu, the General Manager of Sony Music West Africa and Founder of FreeMe Digital, who won the bid.
Share
After media outlet, NET reached out to him, he revealed why he bought the historic car. In his own words,
"I wanted to purchase a piece of Nigerian music industry history and I also wanted to support charity because I believe in what Banky W stands for and has stood for in our industry," Ugwu said as he responded to our questions.
The distinguished music business exec. also told Net what he plans to do with the vehicle saying, "The plan is to turn the car into a permanent piece of Nigerian music industry vehicular art."