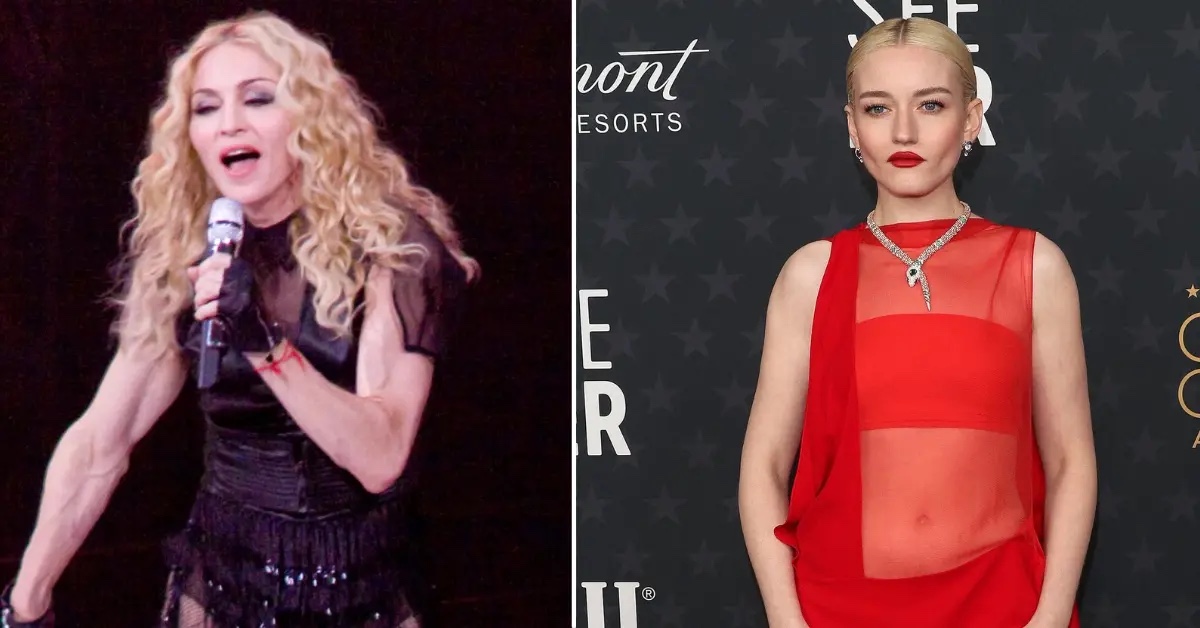 Film starring Julia Garner as the Queen of Pop is 'no longer in development' despite years of hard work on the project.
The biopic starring Julia Garner has now been shelved indefinitely as the Queen Of Pop prepares to go on a world tour.
Madonna, 64, was planning to direct the motion picture herself for Universal Pictures, but Variety reports the film is not in development any longer.
News that the biopic is off comes a week after the 'Queen Of Pop' announced a massive world tour, casting doubt on the future of the movie.
Sources say she still wants to make the film at some point in the future, but is currently devoting her attention to her upcoming run of concerts.
Madonna spent years percolating the movie, which was first announced in 2020 and has blown through multiple screenwriters.
Asked why she decided to embark on the undertaking, she told Variety: 'I've had an extraordinary life, I must make an extraordinary film.'
The Material Girl added: 'It was also a preemptive strike because a lot of people were trying to make movies about me. Mostly misogynistic men. So I put my foot in the door and said: "No one's going to tell my story, but me."'
News broke in June that Julia Garner, who recently played the fake German heiress Anna Delvey on the Netflix miniseries Inventing Anna, had been offered the lead.
Julia reportedly beat out a string of buzzy names including Oscar nominee Florence Pugh, Mayor Of Kingstown actress Emma Laird and Euphoria bombshell Alexa Demie, as well as singers like Bebe Rexha and Sky Ferreira.
The top contenders were said to have gone through a 'Madonna Bootcamp' including dance training that could allegedly run up to 11 hours a day.