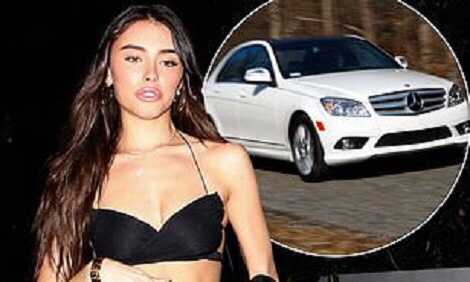 She's been a successful recording artist since the age of 13. And Madison Beer made sure to spread some of her wealth around on Monday, when the Home With You hitmaker gifted her personal assistant a brand new Mercedes-Benz C300.
The assistant appeared stunned by the pricey gift, in video obtained by TMZ.
After a birthday meal, the 20-year-old singer handed her assistant an empty bag before pulling out a key fob from her pocket.
Madison then took her personal assistant round the corner to show her a brand new Mercedes-Benz C300.
According to the gossip site, it was her PA's dream to own a Mercedes and Madison gifted it to her because she knew she was having trouble with her existing 12-year-old car.
The vehicle is valued at nearly $50,000.