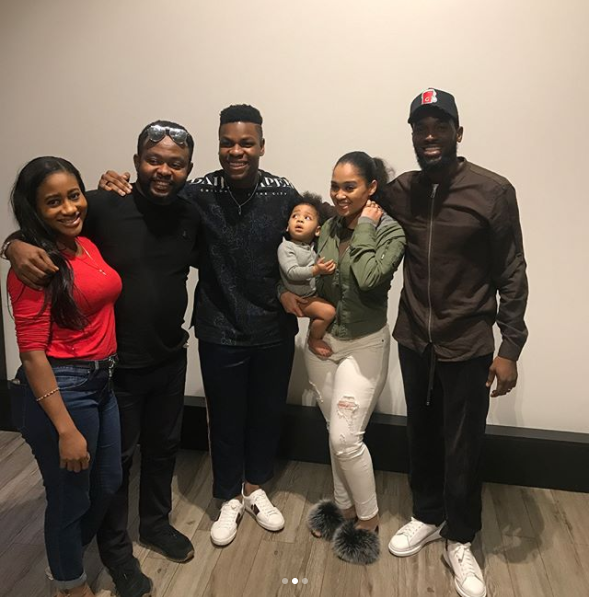 Yesterday, April 8th was the private screening of British-Nigerian actor John Boyega's movie Pacific Rim Uprising in Lagos, and one of the guests for the screening was Nigerian musician D'banj with his wife and son.
After the screening, the group was able to capture the moment with photos that are lovely.
In one photo John Boyega carried D'banj's cute little son Daniel III.
See more photos below.