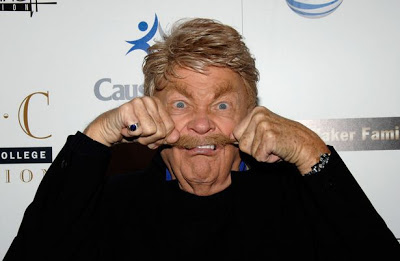 American comedian Rip Taylor has died aged 84. The star, who was known as "The Crying Comedian" and "The King of Camp and Confetti", passed away on Sunday in Beverly Hills.
The comedian's passing was confirmed by his publicist Harlan Boll but no cause of death has currently been released.
Rip's most famous routine saw him douse his audiences in tonnes of confetti, and he was recognised for his thick handlebar moustache.
He also had a flamboyant dress sense, often choosing to don sequined suits and loud jewellery.
Rip, real name Charles Elmer Taylor Jr, was born in Washington DC in January 1935.