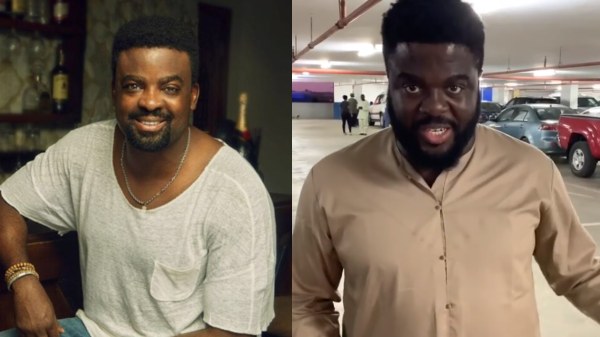 This is coming after our earlier report that Aremu Afolayan had called out President Buhari and Governor Ambode after his sister's French passport was tagged fake, even when it could easily be verified by immigration officers. If you missed that READ HERE.
Kunle Afolayan who distanced himself from Aremu Afolayan's viral rant, wrote;
Good morning all,
I have been receiving a lot of calls and comments from people who are mistaken me for Aremu Afolayan in regards to this video.
I would like to officially state that this is not Kunle Afolayan, he is my brother not me.
There is frustration in the land but hey!
Thank you.
Ire.
However after he was slammed by social media users for not having his brother's back, he edited his post and further stated that it was imperative to clear the air. He wrote;
For clarity purpose. I think it is imperative I clear the air.
Aremu Afolayan is the one in this video and not Kunle Afolayan.
People have been responding to the video and tagging my handles as I have also received some calls.
Oloun a so'lu dero.
Ire