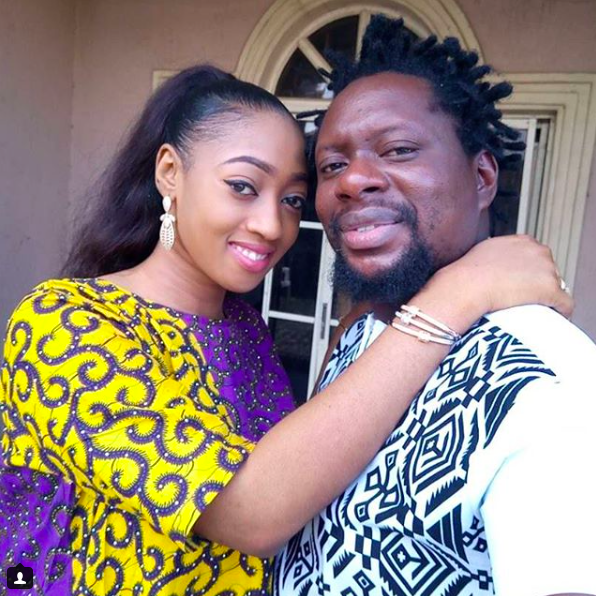 According to reports reaching us, the marriage of Comedian Klint Da Drunk Igwemba and his wife Lilien has crashed after 10 years of being married.
According to Stella Dimoko Korkus who reported the crash,the marriage broke down due to Irreconcilable differences.
"They fell apart and the love was no longer there from both sides and they couldn't weather the Marriage storm that came their way…"
Lilien moved out in May 2018 with their three kids when the centre could no longer hold  and all talks to mend what was broken broke down "She moved out and moved out of Lagos and has started a new life somewhere else and Klint has also moved on and even adopted two cats to keep him company at home"
The former couple are friendly exes and there is no tension between them, love just died.