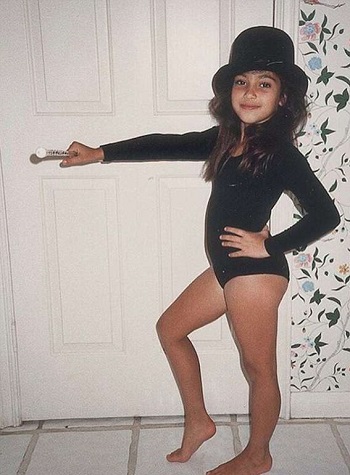 It has been suggested that neither she or her family are talented, being that they are reality TV stars.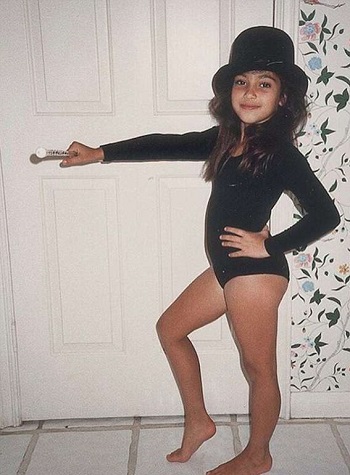 But it seems that Kim Kardashian can make a supportive case for herself, according to a new photo shared to social media.
The snap showcases a seven-year-old Kim clad in a jazz outfit ahead of a dance class.
Jazz hands,' read the photo's caption. In the picture, a young Kim was clad in a long-sleeve, black leotard.
The fresh-faced cutie proudly wore a black top hat, and held out a sparkly baton.